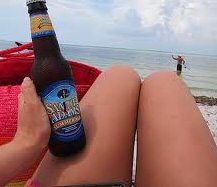 We finally got the rain yesterday – serious thunder and torrential rain – at least for a short time late in the day. Today is shaping up to be much better already although there is a slight chance of scattered thunderstorms. The weekend is supposed to be beautiful. Hopefully you'll be boating – and I won't! We were running a rally on getting the Bertram in the water yesterday and the rain hit just as we got it out of the building. The paint was "surface dry" and hopefully the rain didn't hurt the Awlgrip although according to John, "it will help it cure" – that's a new one on me.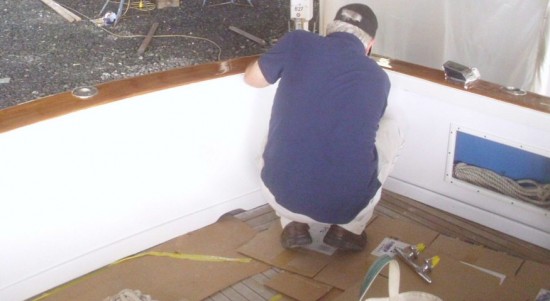 It was pretty much all hands on board for a re-assembly party after lunch. Heck, John even brought in some (hot) Sam Adams beer when we were done.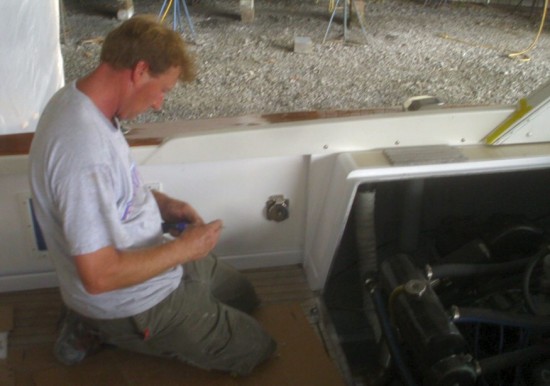 The engine boxes were the parts that I was worried about. Although the flat surfaces were sprayed on Tuesday, the Awlgrip with non-skid got rolled on late yesterday morning and we usually don't like to touch it for at least a day – but "boat gotta go".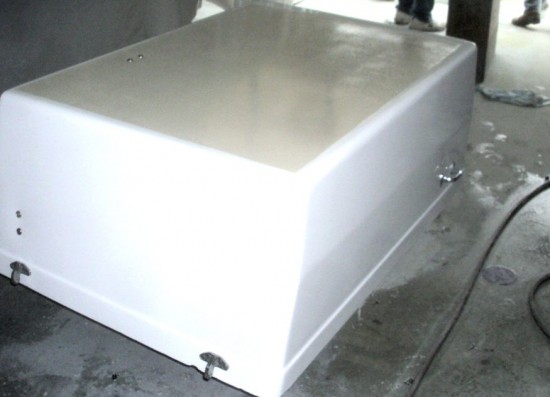 We were also able to get a couple of boats in the water yesterday. The outdrives and trim tabs were touched up last. I showed Willy starting the job yesterday.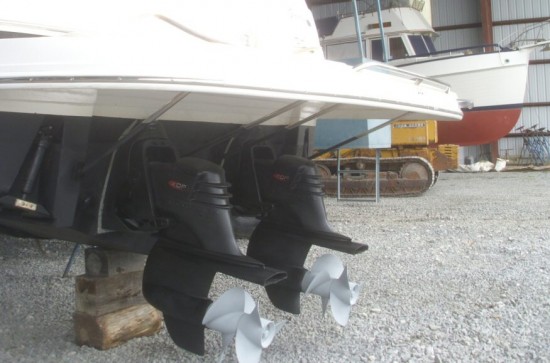 We had compounded and polished this boat in late winter but held off on the non-skid cleaning because that just takes too much water to do inside. Just a bit of commissioning today and the owner can pick the boat up.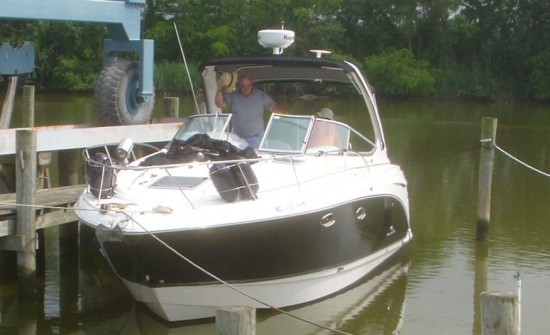 They got the generator running on the Glacier Bay and yes it was a dirty carburetor that was the problem. They ended up pulling the generator out of the boat to complete the job. It was one thing to pull the carburetor out but putting in back was a whole different story.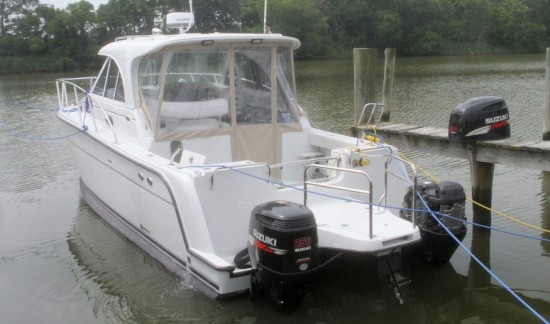 And evidently the tank fairy was in last night because I found these out in the shop first thing this morning – all ready to be prepped and painted.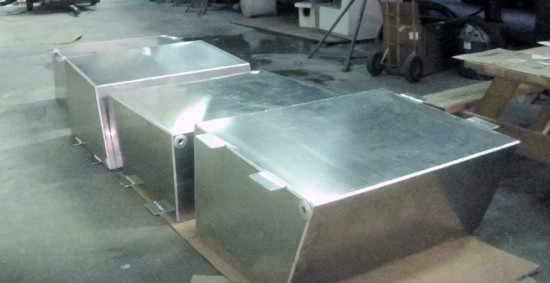 We are Not West Marine
I had a customer who cited a West Marine price for the paint we put on his boat. West marine probably buys 4000 gallons of paint at a time. They get really good discounts. We buy paint as needed and get a smaller discount. Of course we don't want to front materials on a job and not make any money on them. Plus West Marine does not apply paint. I'm relatively certain that if I went up to Mitchum's Steak House and quoted Acme's prices for steak that they would not adjust their list price on steak. Just an observation.