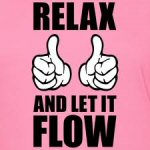 Enjoy this weather while you can because I hear
we are in for a wet weekend
. They got the Beneteau loaded on the ship last night. Two guys actually had 30 hour days and the rest are just spent. By noon yesterday I was essentially here alone for the duration. Several will be taking some time off today as well.  We have a couple of them doing sprucing up at the sales yard this morning as there is some interest in several of our boats that are sitting over there, so it is also
a little lonely over here today
so far. Yesterday late in the day, I had a truck pull up with Aquadrive parts which I had to unload since no one else was here. It doesn't look that big but that boy is heavy and my back paid the price.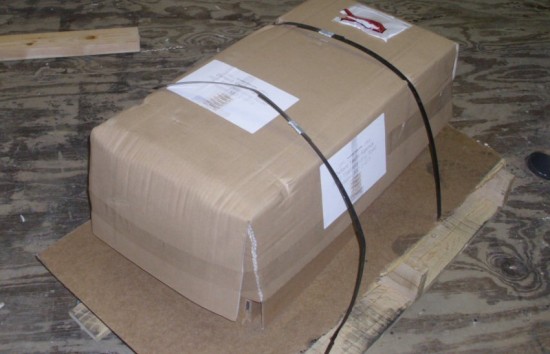 Of course, Kevin has been on a regular spring schedule and was here for his customary short day to work on the bow thruster (sorry more pictures follow.)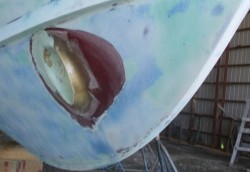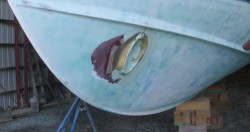 They also were able to get the first couple of coats of barrier coat on the GB36 yesterday before leaving (under duress of course).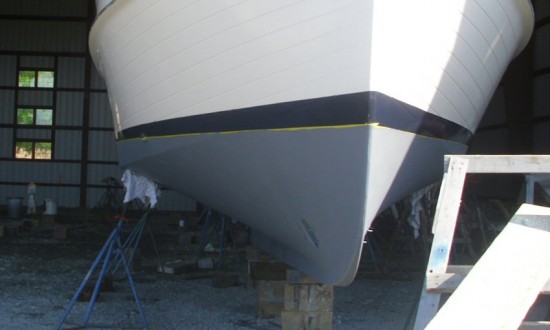 We had one boat with some mildew up around the head hoses. We keep bleach in a spray bottle and spray it around the hoses and in the compartment to kill it. It is also a good idea to do this several times and
leave the compartment open to air out.