It's Finally Friday and oh what a Friday it is with highs in the 70's today! I almost feel bad about having to leave early to get my last X-ray (almost). My guess is that it is going to be
perfect
weather for having a few cold beers. And yesterday was nice also as was evidenced by the flurry of activity in the yard. Do-it-yourselfers are starting to wake up from their winter hibernation and the covers are coming off.  Below you can see a couple of sail boaters cleaning and getting the boat ready for the season.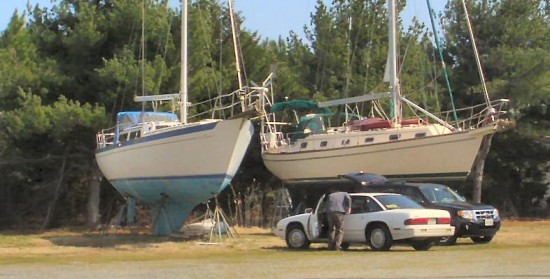 And one of our friends is putting in a little sweat equity into a boat he has for sale in our brokerage section, an
Eastbay 38
. He is very meticulous so you know this boat is right!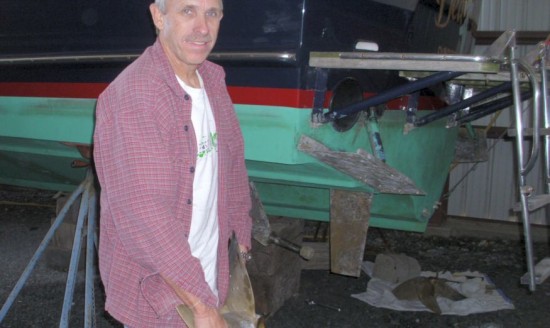 And working along side him is one of our guys doing similar work to one of our "why-don't-you-do-it" customer's boats.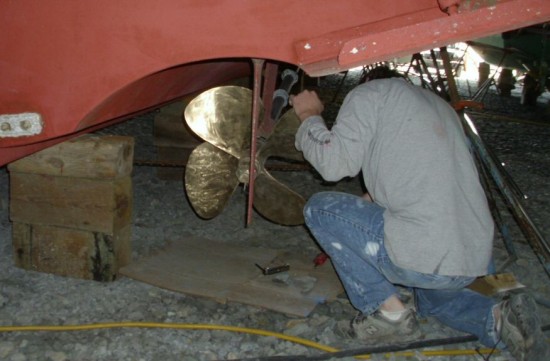 We removed  a radar from a boat almost a month ago to fix some paint blistering. Since we got tired of moving it we decided it should be completed and put back on the boat. The key to a good job here is to get down to brite metal and get some anti-corrosive primer on it immediately. We got it almost to that point but had to wait for the primer to come in before hitting that final sanding.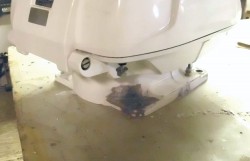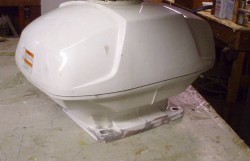 Anything Can Happen Friday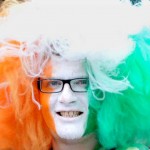 I can't believe that I spaced out yesterday being St. Patrick's Day and on top of that we did not even have a typical Irish dinner last night. So in the spirit of late celebrations I offer up a link to
this site
that did recognize this revered holiday. And if you also missed your corned beef and cabbage, you can learn
the right way to cook it
from Alton Brown – one of my favorites!