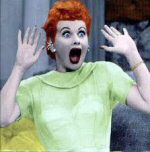 Bet you thought I wouldn't be here. I am alone this morning as everyone else took advantage of the offered day off – who wouldn't want a 3 day weekend – especially in mid-winter and on a sunny day. I'll probably pack it in around noonish but thought I should be here at least a half day just in case. Kevin did come in for a while just to check in on the mast / parts paint job, which turned out great. The tent is a narrow L-shaped arrangement which allowed us to paint the boom and the mast in separate sections. I think they enjoyed constructing the booth – maybe too much!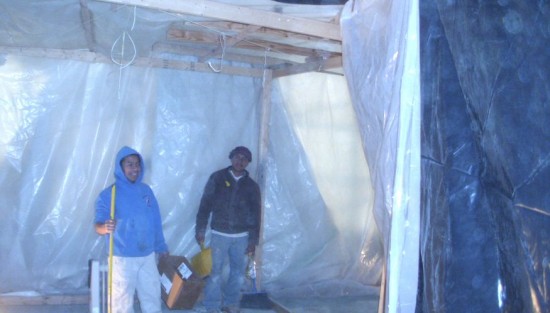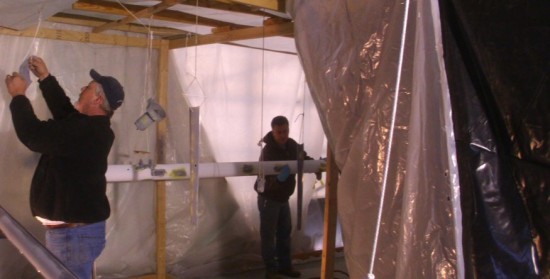 The shoot took much less time than the preparation. We did do 3 full coats just to ensure full coverage since lighting was less than optimal by late afternoon. It was toasty warm in there however – a good place for me to nap.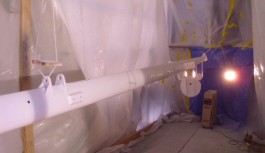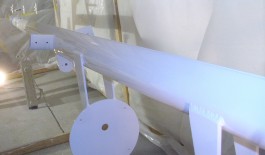 The outside of the battery boxes got epoxied and the lids were constructed. We used some white pigment in the epoxy to limit the amount of coats of paint we would need. The pigment is more visible to the naked eye than in the photo.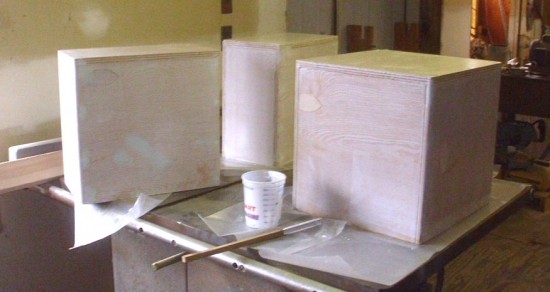 Anything Can Happen Friday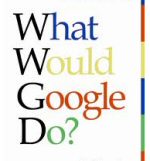 Why I love Google
– I used to spend a lot of time in the library – just because stuff interests me – all sorts of stuff, mostly irrelevant stuff. Now from the comfort of my own home I can ask questions like "
does Ritalin work on adults
". Someone from a UK website compiled a list of the most
frequently asked search engine queries
.
What was up with the Greenpeace Photos
? – John told me he had a reason for wanting the photos on the site but for some reason didn't tell me at the time what it was (N2K).  Evidently the ship was in Baltimore and then the rest became too convoluted for me to follow. You can read something about this on the
Greenpeace website
.  Personally I stay away from posting things that can be construed as politically radical nor do I publicly support
any
activist groups.
Yacht & Brokerage Show – Miami
–
Watch the TV ad
. If you are down there, stop by and visit with John at slip 611. Tell him I said hi!