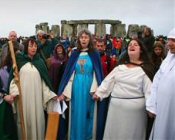 It's the longest day of the year – but still only 8 hours of it is at work so it's a good thing! Looks like
we could have some more rain today
, it is very overcast. You can't really pay much attention to the weather sites this time of year as they predict thunderstorms everyday but they are probably right about the temperatures which means we are heading into another hot spell.  I only spotted one incident of damage from the Friday night storm: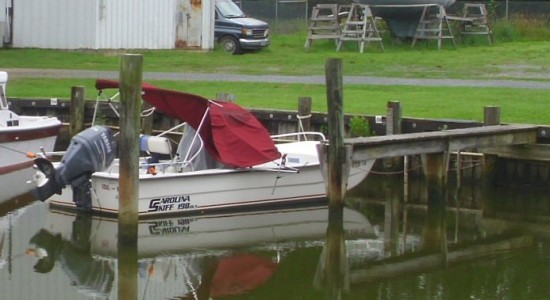 We very well may meet our goal of getting the GB42 done this week. We wheeled it out first thing this morning and it will be
headed for the water
in a few hours.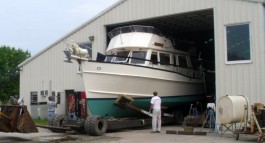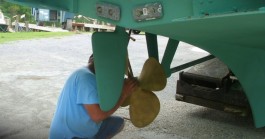 The new couplings fit like a dream. With the new engine mounts we are putting in, this boat should be
smooth as silk
.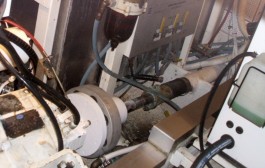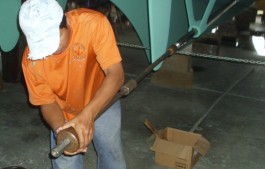 On this boat, we also swapped out his antenna for a digital one. Old analog antennas won't pick up the digital signals. We did have to extend the base because the antenna was just a bit bigger in diameter.