A chance of snow is in the forecast today as winter storm Iago heads our way, but my prediction is more of the rain that has been plaguing us all week. It has become a bit depressing at this point and tomorrow is supposed to be in the 30's all day and Kevin tells me it's going to be even colder next week. I guess there will be a few no-shows for Friday. After all the polishing we did on the GB47 we needed to protect the finish so they put some plastic on the flybridge to cover it all up. We will be removing the rails on this boat to strip and varnish the caps so we didn't bring the plastic any further down. We have other means of protection in mind.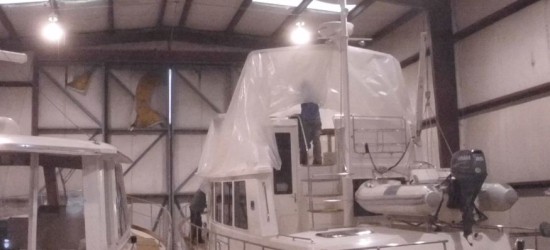 The name boards for this boat are back in a room with a bit of heat so we can get the varnish built up before sending off to the sign guy.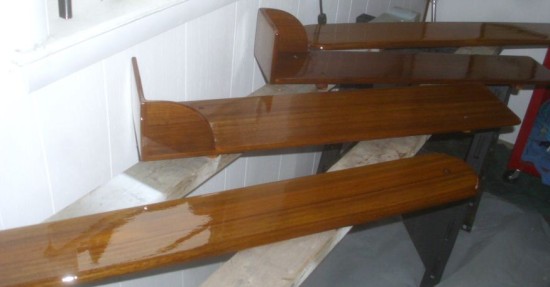 They also elected to clean the cushions here in the office – who wants to be damp and miserable when they can be dry and miserable?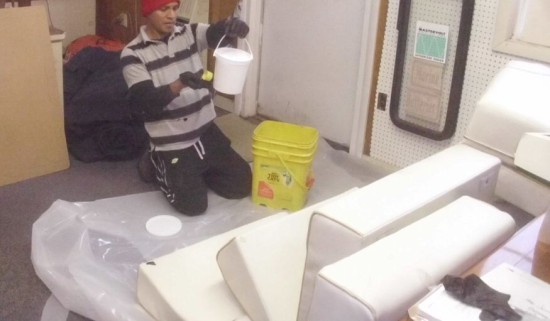 The Legacy still has a lot of prep left but they got the old name decals off yesterday. I think the owner will be pleased with a name with no old lettering shadow behind it!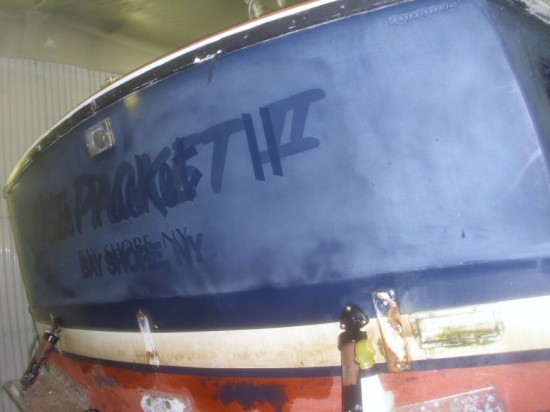 All traces of silicone (I showed some hanging silicone the other day) have to be totally gone. As you know, any trace of silicone can totally ruin a paint job. And of course, all the old bedding from the rub rail has to be gone as well.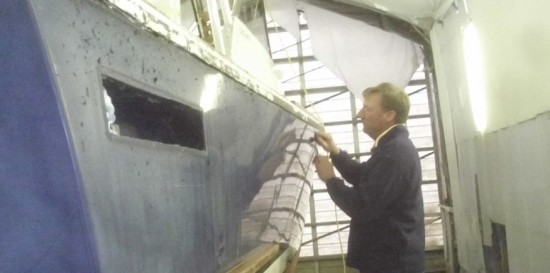 Just So I'll Know
[poll id='3']