It's a rainy day and a Monday to boot – and if you remember Paul Williams, you'll know they always get me down. Not sure what's going on in Oxford but some of our guys are over there. The rest seem to be working in the dark today since the absence of sun in the big building, which has no lights, creates a less than ideal working environment.  We were able to sneak one boat into the water while it was just drizzling.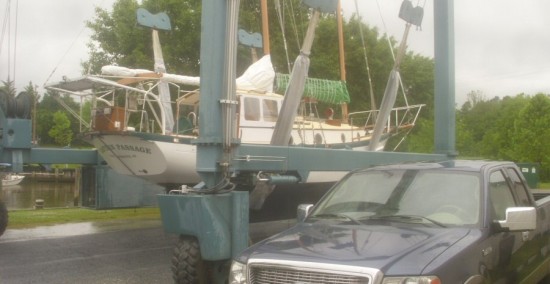 Kevin is out doing paint repairs to a boat. There is a lot of sanding and filling before he starts painting – which is good since it may be too dark in there to paint right.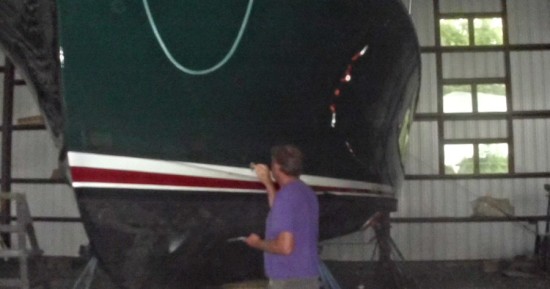 We are also still doing daily polishing — will it ever end? I hope not.