If you have been trying to call be advised we are having
phone problems
on our main line and it automatically goes to voice mail. The phone company tells us the lines are fine and the problem is inside our building. The second line works though and that number is 410-476-3124. John says he can figure it out but will he find the time? In the interim it is nice and quiet. We did get the soft patch out of the Eastbay 43 and are ready for CAT to come this morning. Although this is a removable part, it is not an
easily
removable part – basically 2 guys a full day to do it.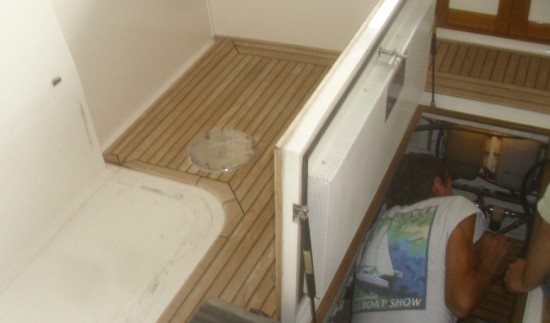 And Kevin is into another bow thruster. Yesterday was dirty day where the hole is cut and ground back for the tube. The grinding is crucial to a good install so everything can be faired in perfectly.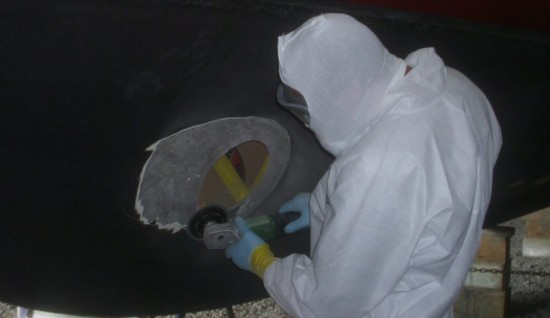 Unfortunately the tube we had in stock was about 3″ too short so we are waiting for the new one to arrive later today or tomorrow. It was good to have one for sizing and fit though.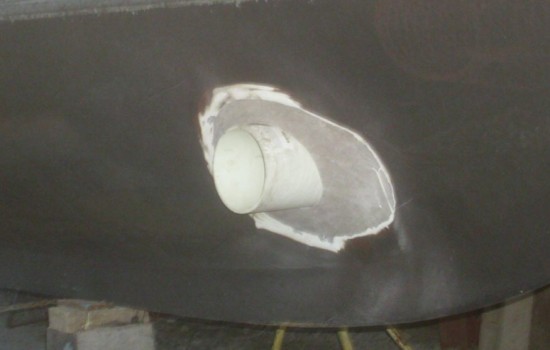 We have another paint job estimate we are working on this morning. It was a meeting of the minds out there and since mine works differently, I absented myself from the meeting.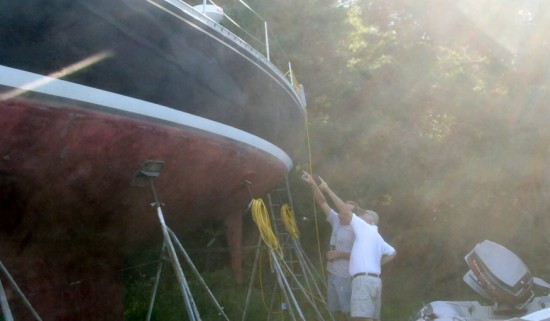 I promised photos of the finished refrigeration system that was installed over in Oxford and John came through with his chip full of photos.