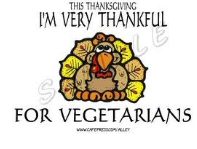 We will be closed on Thursday and Friday for the Thanksgiving holiday. I would like to take this opportunity to express my personal thanks for all those who are storing their boats with us and to those who are readers of the blog. All too often people get too busy to say thanks but just that little gratuity goes a long way towards giving the recipient a good feeling for the day,
so thanks
again! I promised yesterday not to bore you with haulout or winterizing photos, but
I didn't make that promise today
!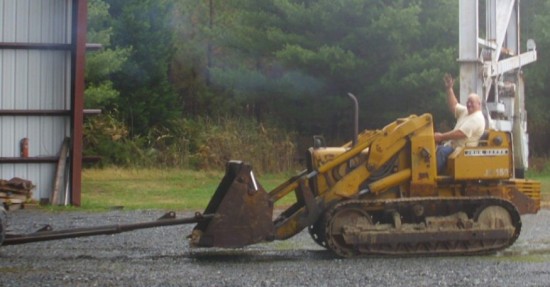 Working our way out to the front row in the big building.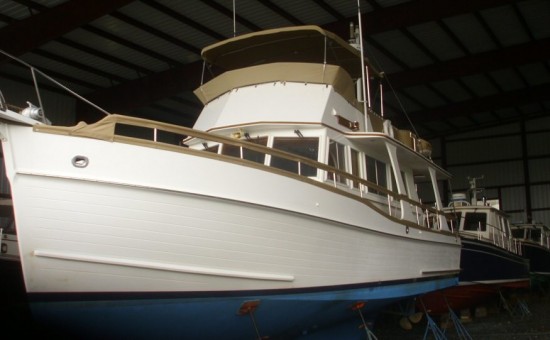 Sometimes things happen during winterizing – like windshield solenoids that get stuck!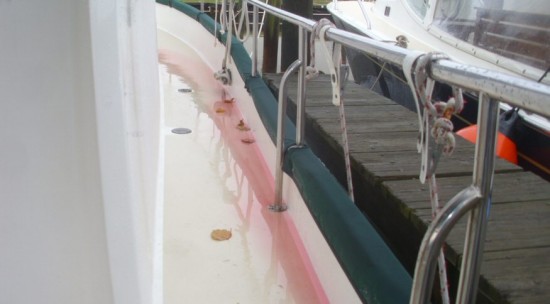 Congratulations are in order
For our friends Zander and Kate who usually spend a bit of time in the marina every year. They tied the knot in October. Be sure to follow their blog at
Guildive Cruises
.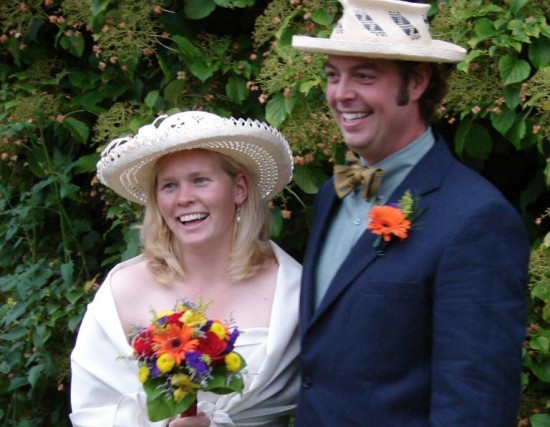 Prelude to Black Friday
A couple of good gift ideas still in the vein of PBS viewing and some of my personal favorites: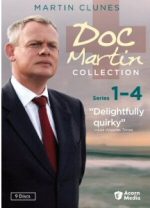 Doc Martin: Collection – Series 1-4
"Delightfully quirky" –Los Angeles Times "Absolutely bloody hilarious" –London Evening Standard He's surly, tactless, self-centered, and uptight—but he's the only doctor in town. In these four complete series, Doc Martin catches the eye of the most beautiful woman in Portwenn (Caroline Catz, Murder in Suburbia), tests the patience of his long-suffering aunt (Stephanie Cole, Tenko), and repeatedly hurts feelings as he heals bodies. Martin Clunes delivers an uproarious lead performance, aided by an outstanding supporting cast, in this award-winning fish-out-of-water comedy.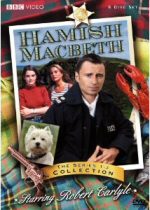 Hamish MacBeth: Series 1-3 Collection (2007)
Now together in one collector's set, all three seasons of
Hamish Macbeth
, the quirky award-winning series starring Robert Carlyle! Before his breakout performances in
Trainspotting
and The Full Monty, Robert Carlyle starred as Police Constable Hamish Macbeth, who finds himself transferred from his Glasgow beat to the village of Lochdubh, a town where the strangeness of the villagers is exceeded only by the strangeness of the goings on. Good thing Hamish Macbeth is in town. He proves to be a natural at maintaining the social balance of his tight-knit town while solving crimes along the way. Whether it's tracking down 300 weight of salt, mediating a family feud featuring space aliens, or a search for the Stone of Destiny, there's nothing Hamish Macbeth and his trusty canine sidekick Wee Jock can't handle.