All the boats have made it to the show which starts today. We had a whirlwind of activity yesterday but were able to complete everything we needed to make it happen. We did have a couple who were very interested in the 42 take a ride on the delivery to the show with John. The boat seems like a totally different boat than the one that arrived here at the yard in the spring. The owner will be over there today to take a look at what has been done but I anticipate it leaving the show with a new owner. The last thing before leaving we had to do a total washdown after a full day of cleaning the interior, decks, etc. Carlos actually came in for a day of his vacation to help us out, although he would have rather been home helping with the new baby (Abigail).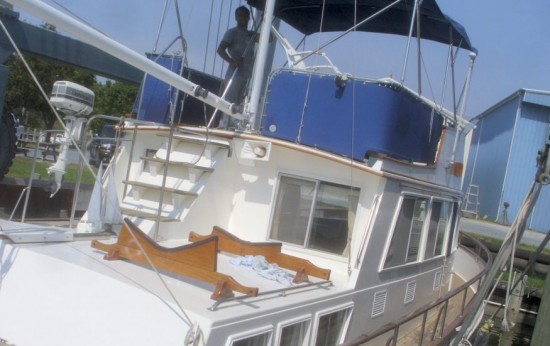 We had not put the screens back on the boat (and to tell the truth, I don't think they show up on the listing) so we had to do that.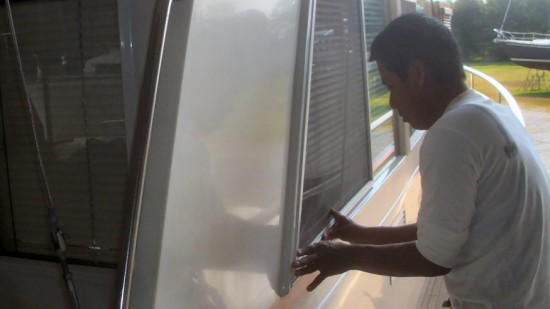 We also got the hinge replaced after the window was painted up. We were able to use the old hinge as a template for the new one which sped up the job a bit.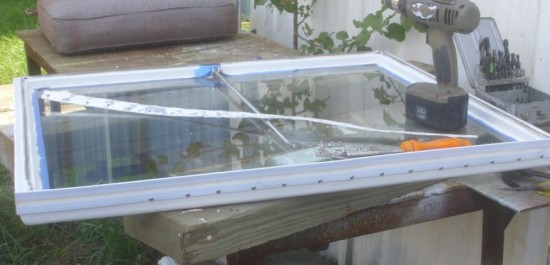 And here it is all installed and working fine.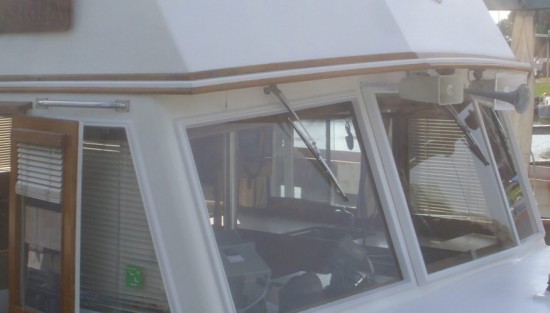 And don't be surprised if you stop by to see the boat a the show and you see a scum line: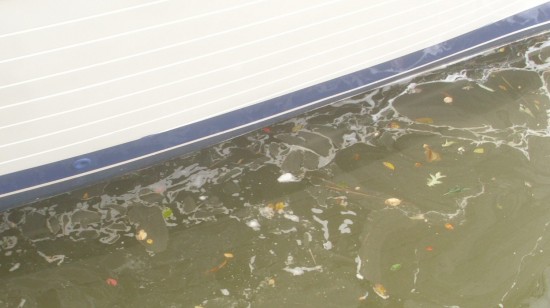 I'm in the office alone today so if you call you may not get anyone immediately. Try again, I am here all day.