The threat of severe thunderstorms yesterday brought us a good dose of
dark
– and nothing else. We desperately needed some rain but alas it looks like that is not in the cards. So we just sweat for our moisture. We had to do a haul-out for the owner of an Eastbay 43. He has the extended CAT warranty on his engines and they are going to pull an engine for rebuild – on their dime. He's lucky he has this warranty because they pulled the other engine last year. Our job is to remove the soft patch in the cockpit to give them access. When we had the boat hauled we happened to notice he had somehow damaged his brand new prop we had put on in the spring.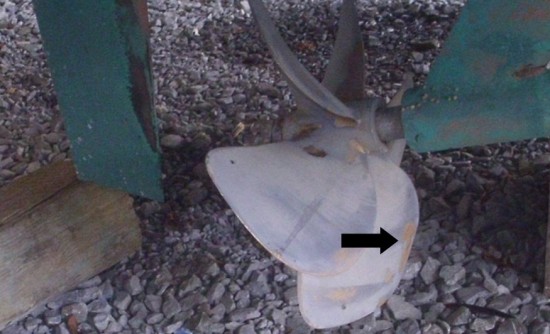 The deck on the Legacy was looking pretty good this morning. I looks so much better than the white and should look cleaner when in use.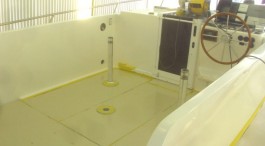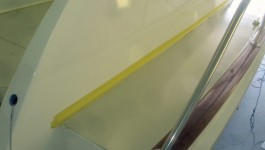 This morning they are scuffing the Awlgrip for a second coat. When it turns out so good you are almost apprehensive about putting on a second coat.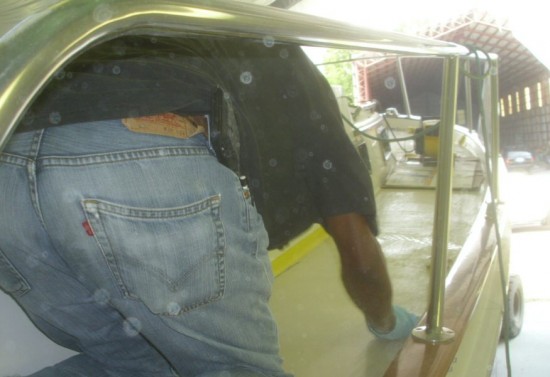 Kevin had to do a small repair on one of the small boats that came in on this trailer this morning. We were actually too busy to tackle this today but it was of our big boat clients who does this stuff for his grandchildren – how could we not do it?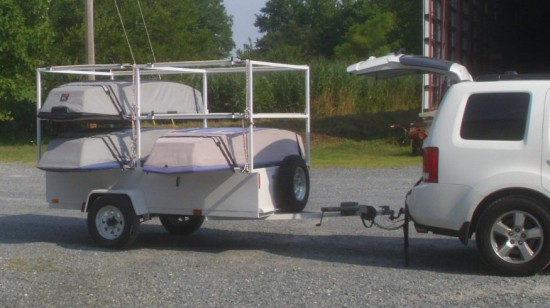 We had a customer with a generator problem. The following fuse and holder is what happens if you just keep cranking without stop for long enough.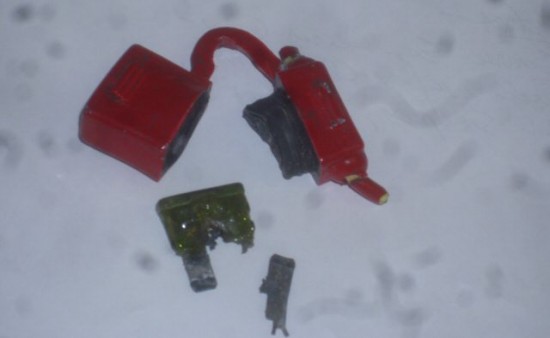 On the yard front, we are moving a boat outside today for mast set. The customer has been working on the boat all spring and is finally chomping at the bit to go sailing. I'm not sure why since he said he didn't have air conditioning!