We had a
late night Friday
and some even worked all morning Saturday to get the Legacy done and over to Oxford for showing to a
potential
buyer. Nobody actually expected such a Frantic Friday in mid-summer and in fact they were told earlier in the week that they would be off on Friday. Wonders never cease. But the boat got done and is now sitting in Oxford if you are in the market. I even lent a hand.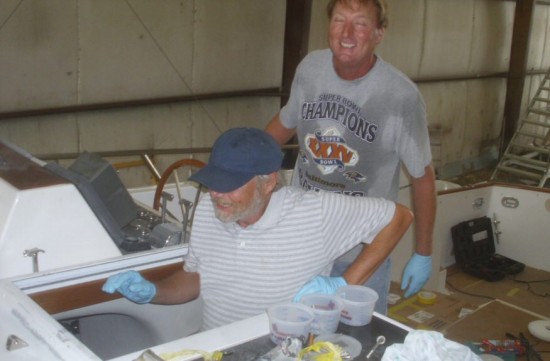 It's amazing how much longer it takes to put something back together – there seemed to be hundreds of tasks going on simultaneously.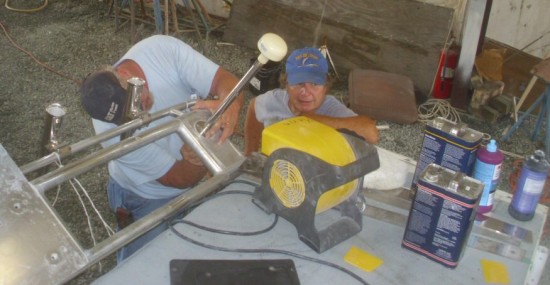 We also had the recently rebuilt transmission to put back in the boat since it had to get to Oxford for a
potential
sea trial.
We started removing the soft patch on the Eastbay 43 on Friday but didn't get that far. It should be out today however — and it is a priority since CAT is coming to remove the engine tomorrow.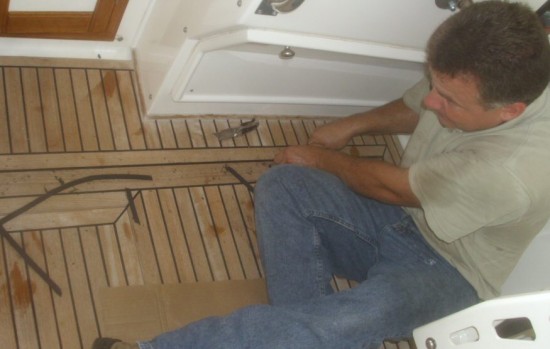 Also on Friday, we began the varnishing of the eyebrow on a 42 Europa. These are a bit of a bitch to get to since they don't have hover shoes available (yet).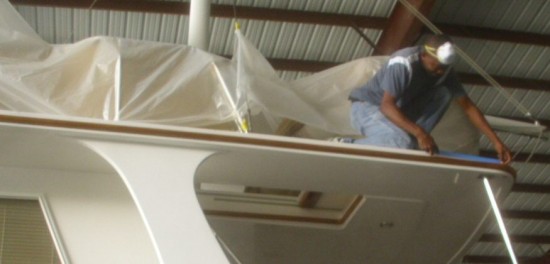 We had a boom truck lined up for Friday so we had to break free for a few minutes to set the masts in 3 boats.
We really tried to get the shifter cable in the Chris Craft on Friday but as you know, you can only do so much in one day and over-scheduling by 200%
rarely
works. But we were able to jump right in and start it this morning which meant an early morning haul-out to access the gear end of the cable.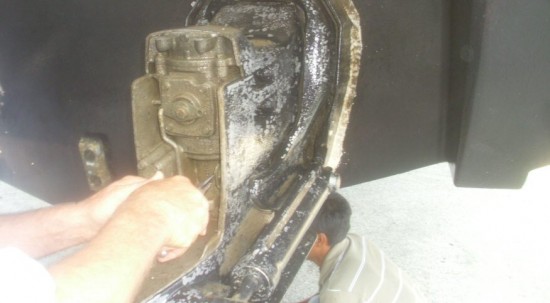 I had to give a ride over to Oxford to the owner of the boat that got the new refrigeration system. He wanted to show me how well it worked — which meant a
cold
beer for Alan and a bit of time away from the over-activity.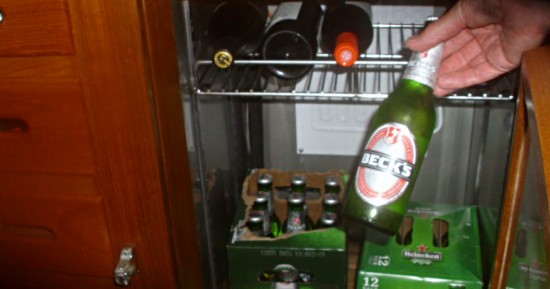 While I was on the boat he had to show me his new dinghy hold down straps (he always has the cool stuff – he's the DIY Guy!) This was pretty clever and is actually a trailer tie down right from West Marine.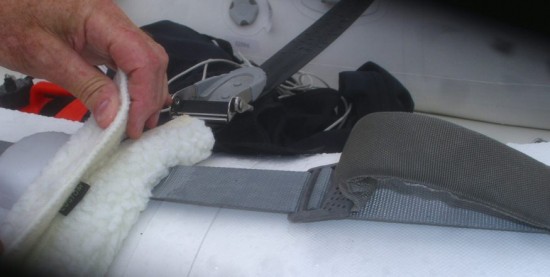 Just as an aside, if you miss the little restaurant in Trappe which was called Kaye's place, another restaurant has opened in the same spot called The Hidden Gem – try it out the next time you come to visit.