We came in to wet, drizzly conditions today — but it could be worse. It could be flat out raining. We should have all the boats out this week that are here since we have no pressing projects right now. That does mean boring postings so expect the 3 day schedule this week. It's hard to believe it's almost time for Christmas break. Time seems to move a bit faster in the Fall than in the dead of winter.  And speaking of winter, it officially starts next Friday — I think that will call for a few beers, especially since it coincidentally coincides with my last day of work before the holidays.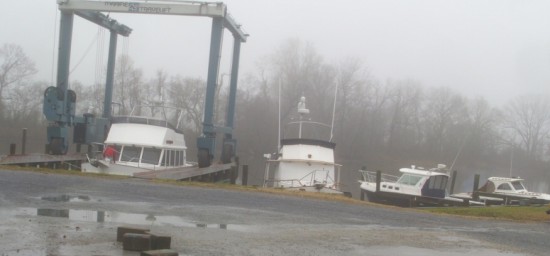 The first boat we hauled today was the Grand Banks 47 that I had in Friday's post. This is the first 47 Classic we have had in the yard.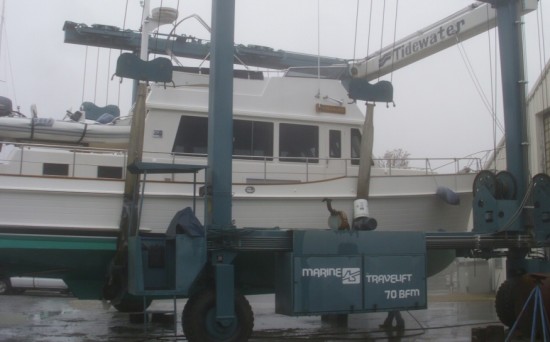 One thing I did notice that was very clever on this boat was the dinghy davit. Notice how it tucks up into a custom formed hollow to keep it totally out of the way (and protected).