Moods are pretty sour today, maybe it is the forecast (or
maybe something else
).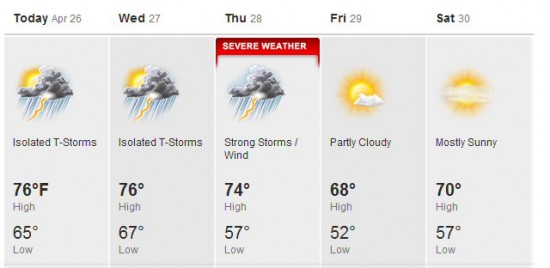 Pat got the new heat exchanger on the Ford Lehman engine yesterday. Looks good all painted up and since the owner went with the
higher quality part
, it should last him as long as he owns the boat.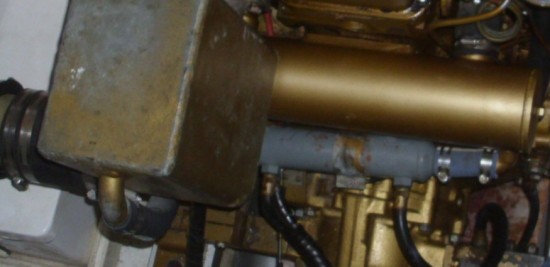 While he was in there it was a good time to change the impellers. The owner had asked to have them inspected, but if we pull out an impeller
we are going to put a new one in
, especially if it is such a small one.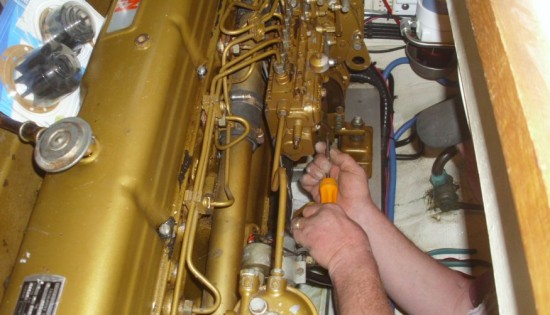 This photo is not all that recent but shows why you need to remove the rails every once in a while to get a good looking varnish job. You can see where the bedding had failed (despite having SO much of it but none on the screws) and the wood has turned black. This will just
keep traveling out into the rail
and needs to be stopped.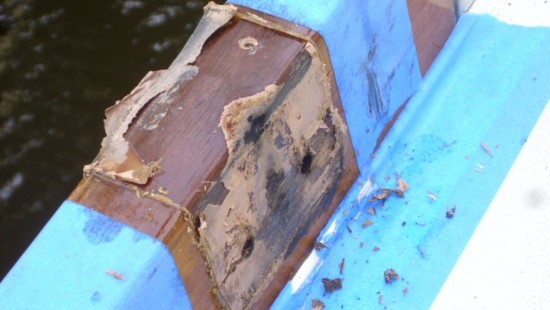 I just need something to lighten my mood also, so I offer up this observation. Study the Ad from Prestige Yachts below that appeared in the December issue of Southern Boating magazine. You can bet Prestige paid top dollar for this ad. See if you can spot
what's wrong with this picture
: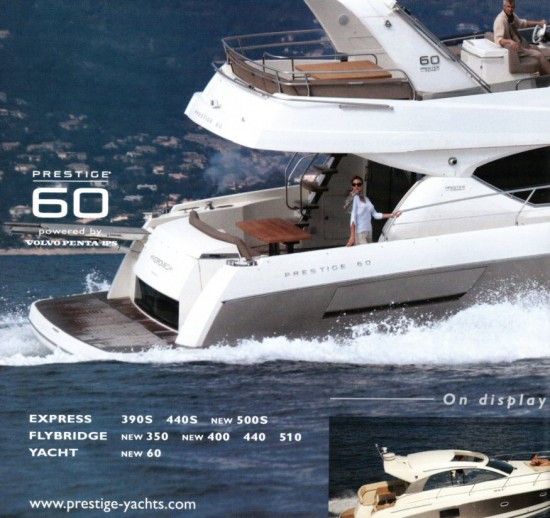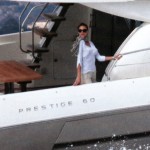 It just jumped out at me and probably did with you too. Someone needs more work with Photoshop! Click on the photo at the left to see that section blown up. I do that kind of stuff all the time and wouldn't make that kind of mistake – and I don't work for a major advertising company! I went out on the web to see if anyone else had mentioned this but not a word – maybe
I'm just the only one rude enough to mention it
. And speaking of magazines,  Yachting Magazine put out the
50 Best yachting towns
and Oxford is up on top of the list. It doesn't seem all that exciting to me, but I'm not a boater!