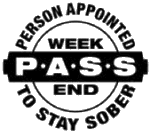 We passed the midweek point and everyone is looking forward to a weekend pass from the brutal work load that is called spring. I got tangled up with some projects yesterday and couldn't get any interesting photos. I sometimes think we should issue digital cameras to all the employees so they could document the projects they are working on. Of course, someone would have to manage that catalog and it would fall on me so I won't suggest it out loud (you didn't hear that!) Bottom jobs have been the order of the day – every day this week. For the most part if the bottom is painted and the hull is polished, almost anything else can be finished in the water. Take a look at this bright red bottom – it is Trilux 33 but you can get the same color in Pettit Vivid bottom paints. Be bold!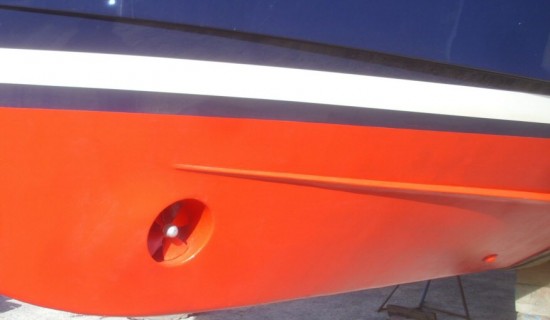 We have one customer who asked for a bottom touch up. We don't mind doing this because nowadays a lot of bottom paints are multi-season formulations, but we do have to draw the line at trying to touch up something like this without some serious prep work.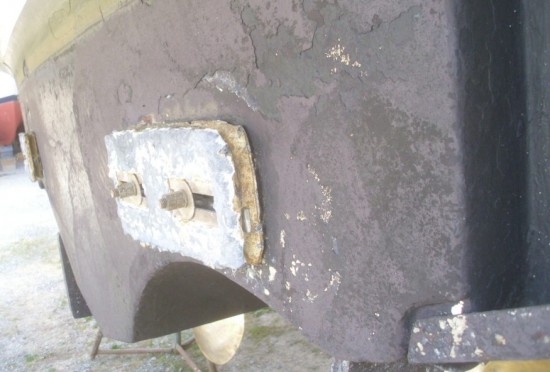 It looks pretty much the same along the water line.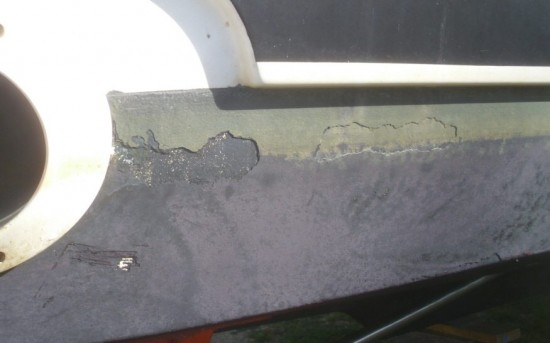 Corrosion or Oxidation?
When you see a bronze fitting turn green it is oxidation. If it has turned pink, it is corrosion and has to be replaced. On a situation like the one below, we would clean up with some
Corrosion-X
and see if it returns. It may be the result of an older leak or we just can't see it with the boat winterized and it may become apparent when we commission. For more "scientific explanations" you can try
this site
.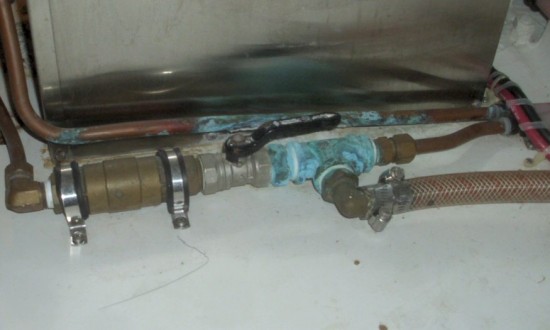 From the DIY Guy
This owner, who I have posted about before, is now trying one of our standard jobs – replacing the track in the window of his Grand Banks. He is learning why it is such a lengthy job – I did warn him!