(Oh God, it's Monday) How come the weekend always flies by so fast while the week crawls by? I've still been playing with the lathe but it's time to get to some serious Christmas gifts done on weekends. We are concentrating on getting one particular boat done for the
Annapolis Powerboat Show
this weekend — which will be the focus most of this week. This morning we are getting geared up to sand the aft cockpit teak decking. There was quite a bit of proud rubber and some 3 dimensional grain going on.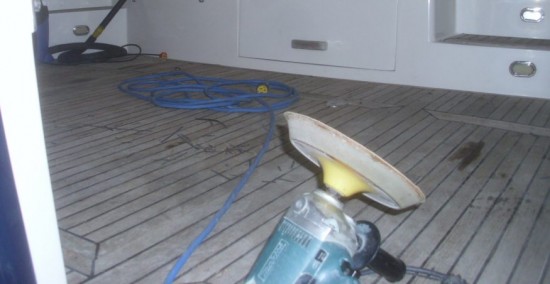 This makes a lot of dust — let me repeat that — A LOT of dust. We have spent a considerable amount of time getting this boat together and don't want to get it full of dust so we spent some time first thing this morning putting up plastic to keep dust out of the helm area.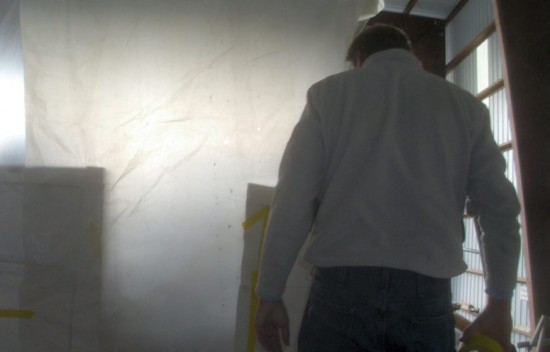 I told you I would put up a link to the nice Grand Banks 32 we have listed in our brokerage section. So, as promised,
here is the listing
.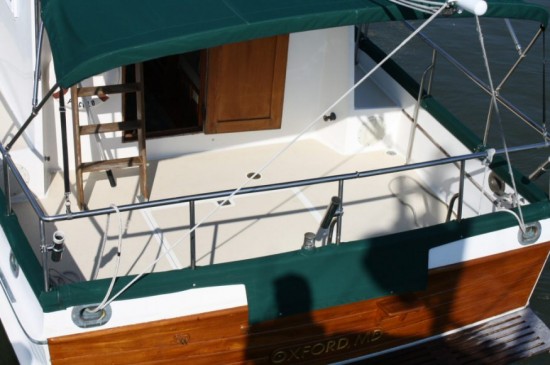 And a bit off topic — but I was riding through Easton Saturday morning and happened to notice this sign. Maybe it's just me, but I just don't get it.