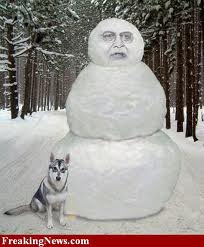 Still cold and more snow coming which should begin tomorrow night and on into Wednesday. We could get hit with two storms from opposite directions. If they miss each other we should expect 3 – 6″, if they meet up here it will be considerably more. I'm ready to move to Arizona! I forgot my camera today but have gone through some of the stored photos on my computer to find some I have not previously posted (hopefully). I also scanned John's chip but did not find anything except the most recent jobs which I have over-covered over the past several weeks. I need something fresh and so do you. First thing I want to bring up is bilge maintenance. You know if you have not been maintaining your bilges. I have covered this topic several times in the
Tips section
of our site. I you have bilges that look like these below, you know who you are. In fact these bilges may belong to you!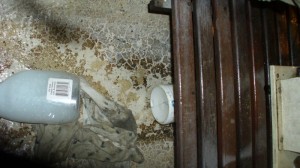 Next we need to revisit
rust
, corrosion and engine maintenance. In the photo below you wonder how this thermostat was operating (answer: it wasn't).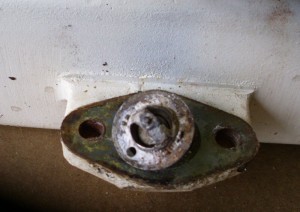 One thing from the blog we get a lot of inquiries about are our custom Grand Banks lazarette hatches. We can do this for boats that are not here in the yard but the chance of having a perfect fit is drastically diminished. If the boat is here we can dry fit and adjust before the final finish.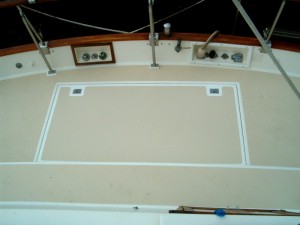 Not sure whether I ever showed the mold for this project or not. Formica is the base – it is shiny enough to give a perfect flat area and can take a camber easily. A coat of wax on it and a small filet in the corners gives a perfect hatch mold.