Since 40 is the new 30, I am going to say brrrrr! Sunny but still a bit chilly for my liking. The crew came back to work today but John is still in Florida. He may just be enjoying the 80 degree weather too much to come back to work, although I'm sure he has  a
valid reason
for staying. I want to start off by showing the result of the wood area clean up last week. I've not seen it look like this for years!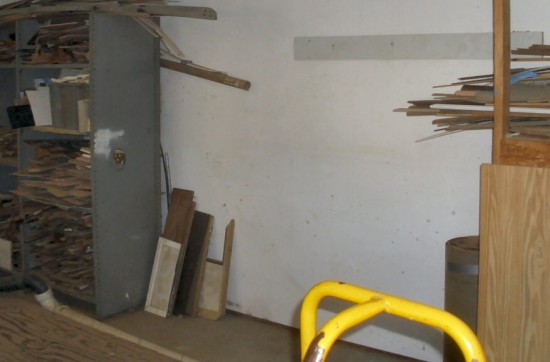 We started off today with some varnish work and some compounding – it is too chilly for polishing though. This is the final coat on the name boards and they are pretty flat at this point. With temps in the 40's we needed to move them in the office to get the varnish to act right, plus it is a little less dusty than in the shop.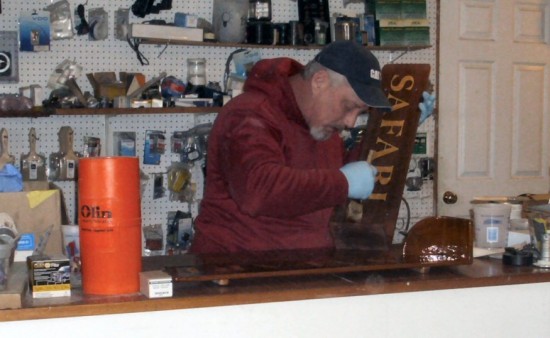 We also resumed work on the swim platform repair. Lots of drilling on this as a lot of plugs were missing and the screws had to be reset a bit deeper to get new plugs in.