Today is almost warm at 42 degrees right now but the temperatures are going to start declining throughout the day until it reaches the projected high tomorrow of about 17 degrees with high winds. John has already deemed tomorrow the "floating" day off.  I have determined that after you get so cold it doesn't matter how much lower the temperature drops — you're just gonna be cold. We have a mast that needs to be painted. We kept the parts in a heated room, took them out to the shop to prime and then back to the heated room. The spray needs to be controlled and since the paint was warm and the parts were warm it works just fine this way.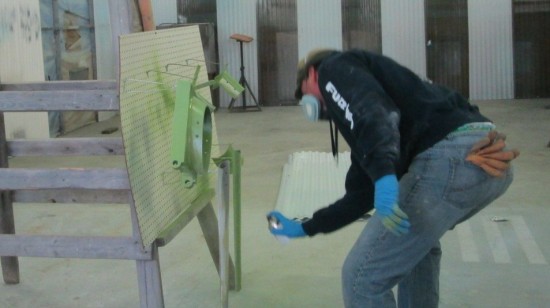 I had mentioned the stringers we need to strengthen. The knees were made from
Coosa Board
and covered in a layer of fiberglass.  They were put in our hot box after being encapsulated and kept there until they were ready to be installed.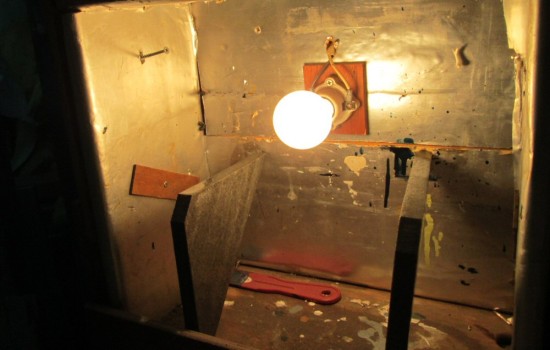 To stabilize them during installation so we would be able to glass them in properly, we just used a bit of premium marine body putty. This was also put in the hot box so it would be soft and supple (does that sound wrong?) You can see in the photo below where the gel was ground back to be able to glass onto the fiberglass.
With the halogen light down there in the lazarette shining directly on the work surface there was plenty of heat — especially with all the putties, resin and part being pre-heated in the hot box.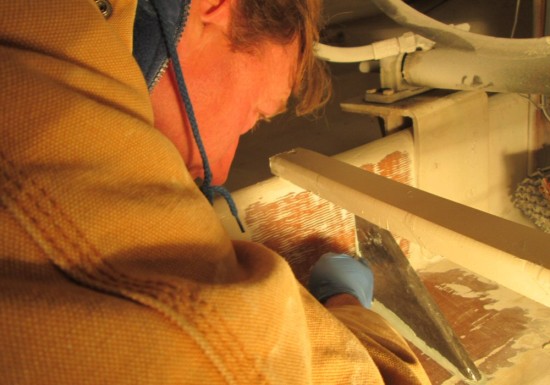 Shop Update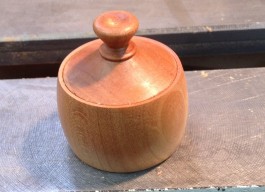 I was able to get it up to a balmy 72 in the shop yesterday.  Hell, it's not 72 in my house! Cold beer tastes better when the air is warm. I spent most of the weekend doing other shop projects this weekend which precluded and lot of turning. I did turn a little ring box that I watched my friend Robbie from Ireland make. Only about 2 inches in diameter. Perfect use for scrap wood! My wife decided it was hers.
Deep Freeze
Just because this morning was so warm! (and also under the category of
What Ever Happened To
httpv://youtu.be/Aec-ZoFV-Dw