Still mild temperatures after a spectacular (for January) weekend. It was a bit wet but very warm. The deck job will most likely be finished before we have to cover the boat to finish the paint job on the EB49.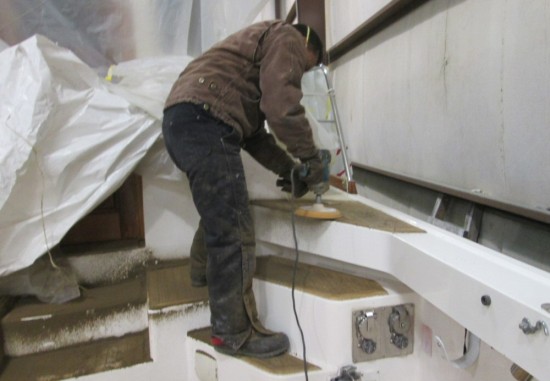 The cockpit hatches were removed for service and there was a fair amount of water damage there (as there often is in GB hatches). We actually removed the teak strips to rebed — they popped right up, unlike the teak decks.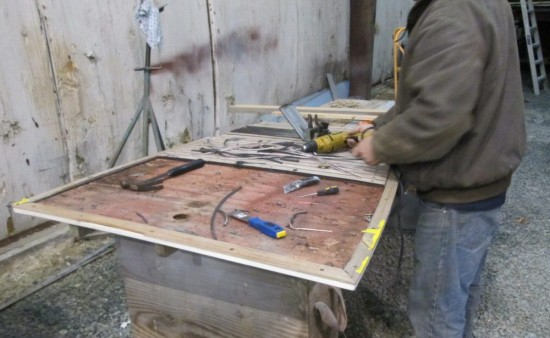 You can see around this hole there there is a fair amount of water intrusion and rot where the deck plate hole was not properly sealed. Any time something is installed like this you should epoxy coat around the perimeter of the hole – better yet, remove some of the material and mix up a thick mix of epoxy or resin to fill it.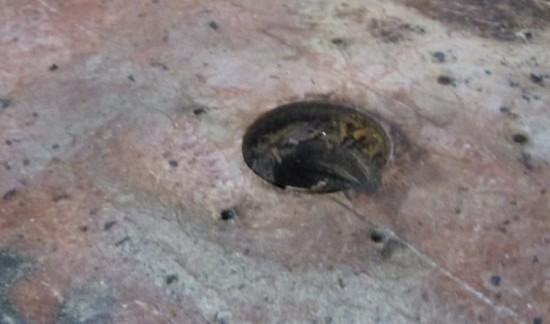 The boat is all ready for primer now except for covering the cockpit area. It just makes sense to finish that first.
Last thing Friday there were removing the cut pin out of the mast base plate. It was fun to watch (and maybe fun to do?) Fire is always exciting!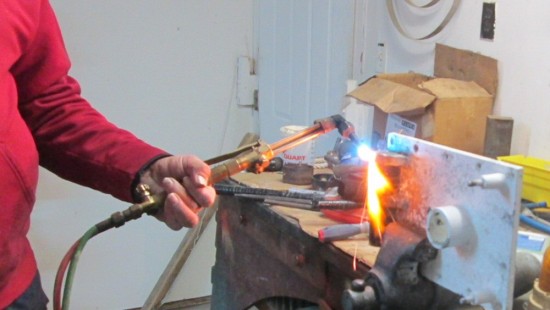 We were doing a bit of CAT engine derusting and painting also on Friday.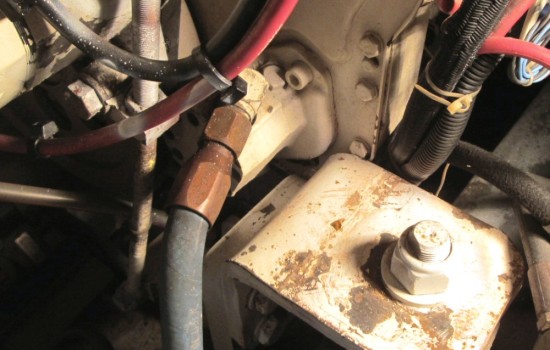 Workshop Update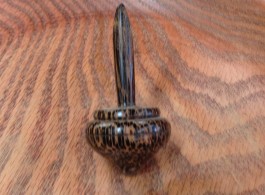 I made a poor man's filtration system this weekend with a 20″ box fan and a good quality furnace filter and am happy to report a significant drop in the airborne dust in my shop. I did a bunch of projects but this spinning top took away a bit of my working time. It is something that I made several months ago from some snakewood and spins like a dream. I had to stop several times to play with it —  I should have left it in the house!