A beautiful day following a beautiful weekend – is it actually August? Most people went to Oxford today to work on an Eastbay 49 that is leaving tomorrow for Florida. Izzy and Carlos are here just to keep me company (well maybe not — but they are here.) Friday was a hub-bub of activity as Fridays often are. The buyer of the Legacy 34 took delivery of his boat and we spent some time with him going over the boat and repairing a last minute water leak that showed up.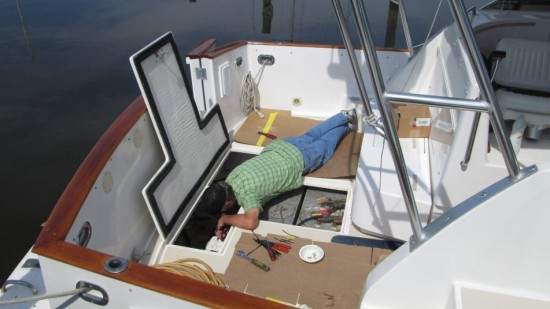 In the adjacent slip we were getting the Eastbay 43 ready for the owner to have his first outing on the boat. He bought the boat in November but it has been with us ever since. Once again Tom needed to lay down — although in a less visible area.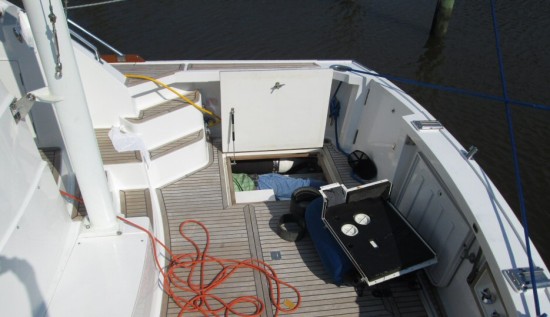 Pat was trying to finish up the refrigeration but with Rumsey on vacation he also had travel lift duty which precluded him from totally finishing that job. They just worked too many late nights on the Burger project to keep going. Here he is putting insulation in the opening that the new SS unit will nest into.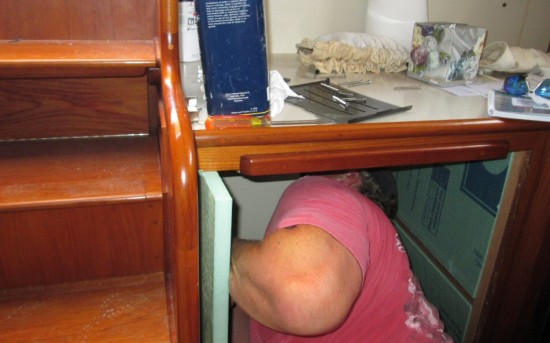 Here is the guts of the system – a Nova Kool unit. They did not have time to build a platform to get this mounted since it looked like some other gear may need to be moved. Fortunately the owner told me he could keep his beer in a cooler since it was only for a day.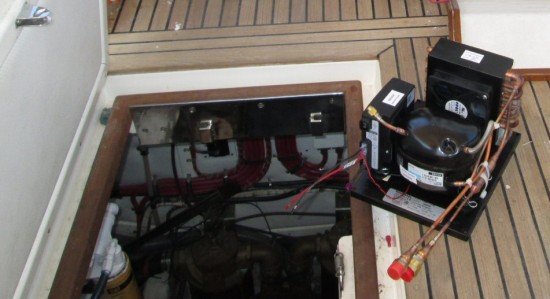 And Steve showed up to install the canvas top which we have been waiting for. This makes all the difference when you have an Express boat!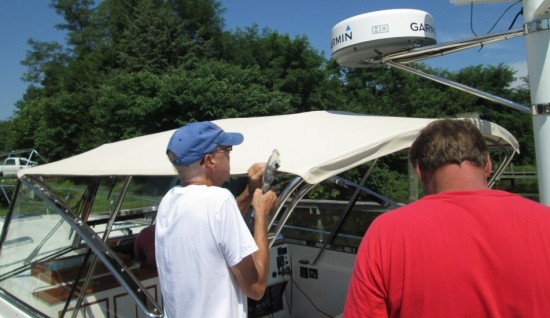 How I spent my weekend? Not boating. Here is a little bowl I turned out of a piece of gnarly Applewood that a friend brought by. The coloring was fantastic in this.