Alone again, naturally? John called everyone over to Oxford today purportedly to finish the Burger project.  Some people are naturally optimistic. I did see tell-tale signs that his sub-contractor painter was in this weekend. My desk, chair and phone were covered in sanding dust and paint. I shouldn't even mention the condition of the paint tent and our valuable paint guns.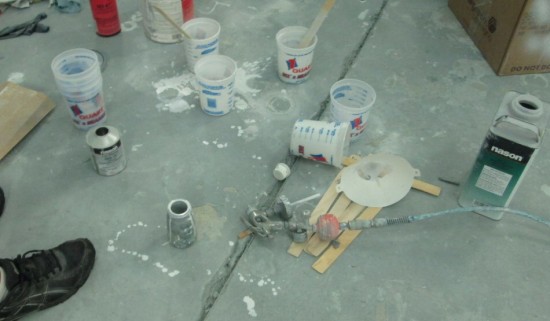 But the mast looked pretty good.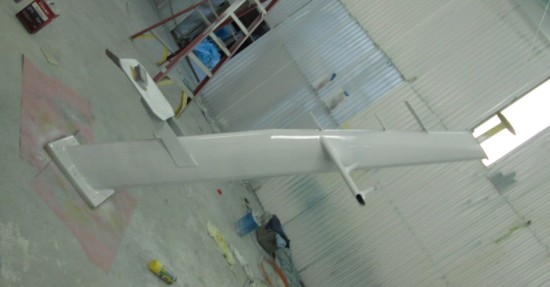 Late Friday we launched the Hatteras that had been sitting out in the back lot for over 5 years. It was recently purchased by our Pettit Rep and he will be restoring the boat. He did a fantastic job on the hull which now looks as shiny as a new dime. He promised to keep me updated on other projects he is tackling.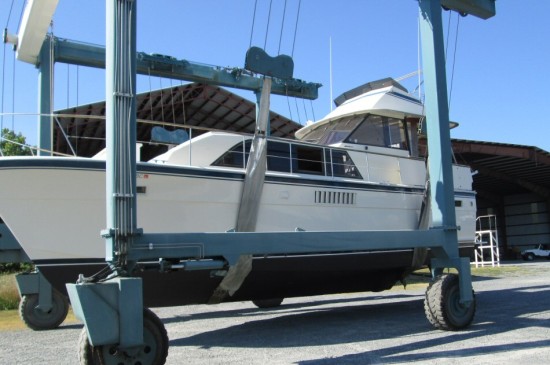 His bottom is Pettit Hydrocoat (of course) but where the stands were he used Pettit Ultima since it takes way less time to cure before going in the water — and in fact can continue to cure underwater. That's a good tip for us!
Now I push Pettit Products because I trust them and think they are the best but a free shirt certainly won't be turned down!