The heat is on the rise this week. It is also the impossible goal week — that should set everyone on edge. Some of the crew worked on the 42 over the weekend. It is also the focus for the next couple of days.  The additions to the work order keep increasing everyday — much to everyone's dismay.  We found tons of stereo equipment in the boat that the owner left over the weekend. We were able to get the swim platform on Friday afternoon. Nice and deep — and strong!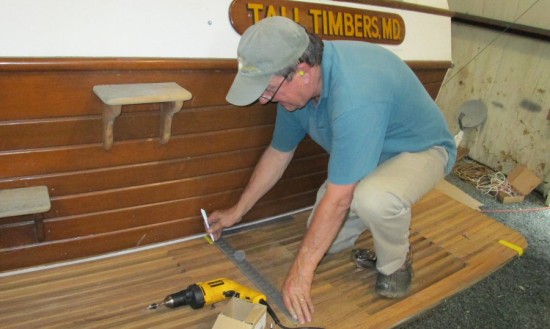 The windshield that was built a couple of weeks ago was also installed.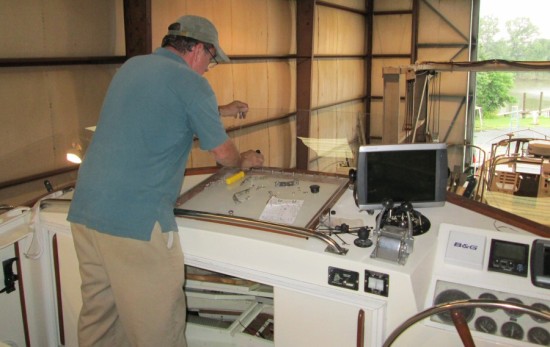 They
seemed
to be removing the refrigeration from the boat. This is another job I had no idea this was happening but it looks like it is.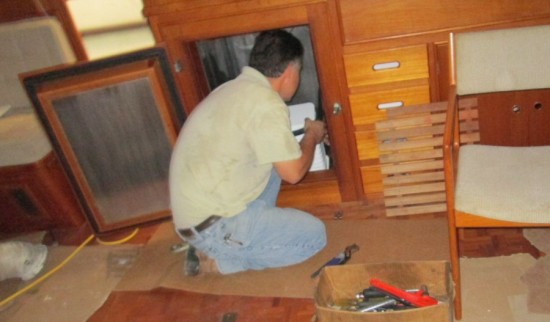 We found a problem with the inverter late Friday while wiring it up. You can't see it in the photo but there seems to be some blackening on the circuit board.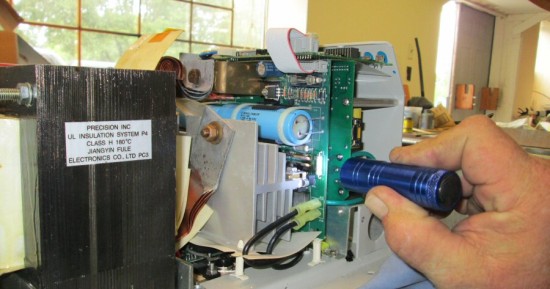 Of course there are other boats to work on as well and we can't really ignore them. Carlos is mixing some engine paint for the Eastbay 43.