Once again, I missed a major holiday. Hope all the fathers out there had an enjoyable Father's Day! My son made me a brand for branding the bottom of my turned projects. What a thoughtful (and clever) gift. I'll try to get a sample burned in and post it one day. Friday we had a couple of deliveries to take care of and a couple of launches planned for this week. We seem to have plenty of work coming in right now so here I am at my desk every day.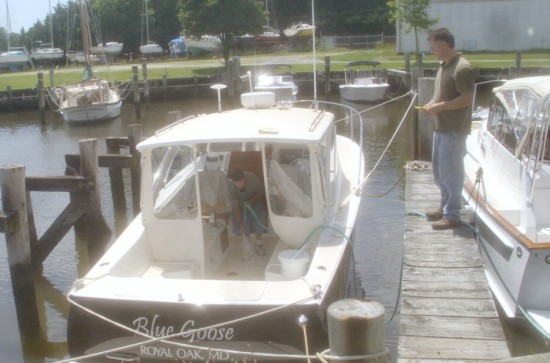 We had removed the mufflers from an Eastbay 43 and had some custom made to make the boat quieter. Here are the standard mufflers we took out a few months ago: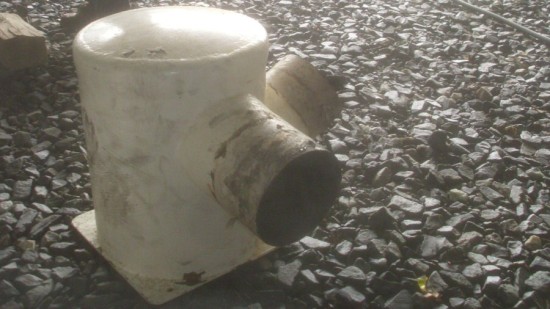 And here are the replacement mufflers. There was a lot of planning and measuring to ensure these would fit back in the boat.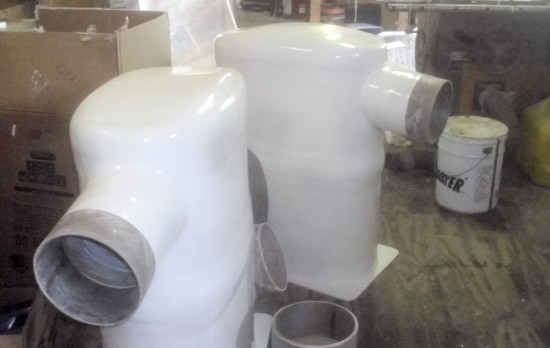 We also got the rubrail installed on the Legacy 28 on Friday. The white looks much better than the black did.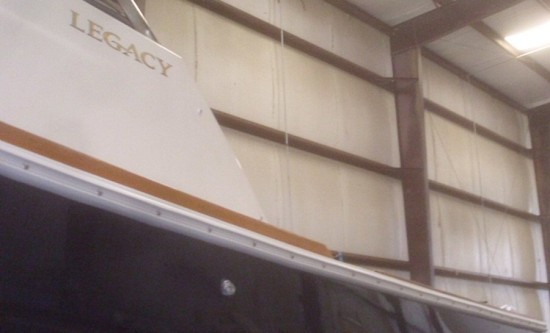 The other nice thing is that the chrome strip hides all the screws. You could put regular stainless rub strake inside but you would have to look at the fasteners.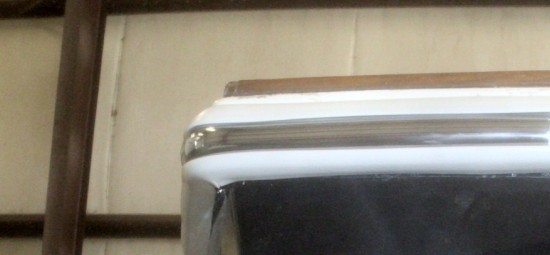 This morning we are installing the custom riser on the Eastbay 49 — which is leaving today. There is also a lot of polishing going on out there this morning.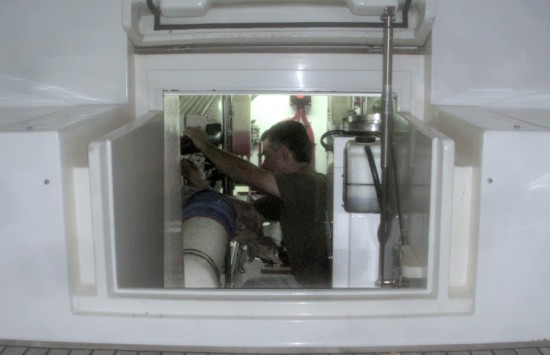 I was necessarily brief today as I have to deal with VOC records for the state of MD. There are lots of news, regulations and record-keeping that need to be dealt with. It is odd that vendors gave the requirements but we never heard a word from the state on what they actually want. I guess they figure if you don't do the records like they want, they can fine you and pick up a little extra income. I am writing a module that plugs into my billing software to automatically track this for me. A special thanks to our friends on the Trawler Cat who left us some beer on Friday – just when I was running out. The timing was impeccable!