Did it rain Friday or what? I'm talking torrential rain and more on Saturday. We did start off the day with some but it seems to have gone away now and left cloudiness in the wake. For a change, the travel lift has not moved first thing in the morning but most people are working on "deja vu" work. I don't want to show a lot of  repeats of work in progress but here is just one for content padding.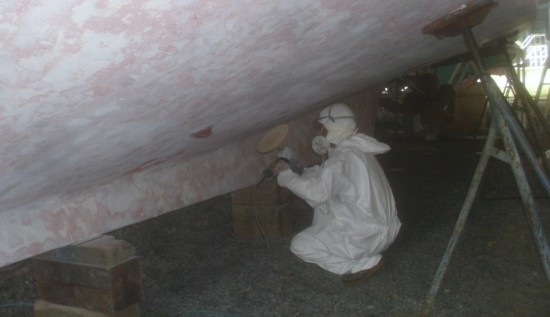 Tom got back on the Suzuki outboard to replace all the parts that needed replacing from water in the fuel.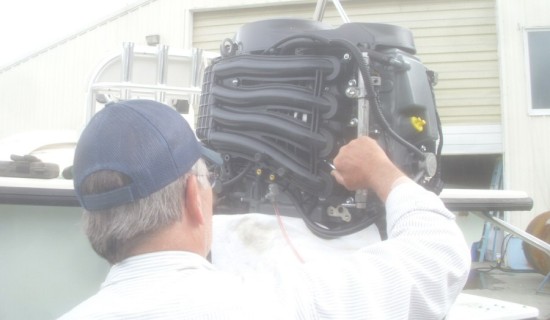 Of course problems were found during the take-apart (as often happens). He found the high pressure pump corroded and seized up. This is a fairly (very) expensive part but the engine won't run without it.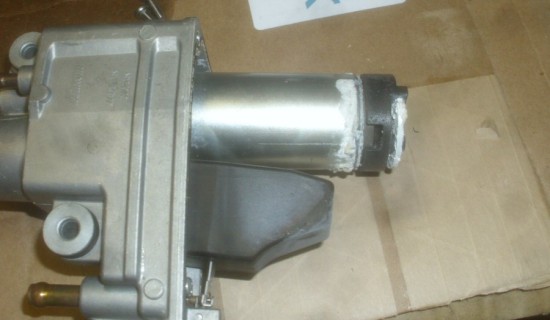 The custom shop that is putting together our hard top for the Burger project seems to be making headway. Here is the initial layup in the mold.