It looks like it is going to rain all day. Could be worse, it could be cold
and
raining.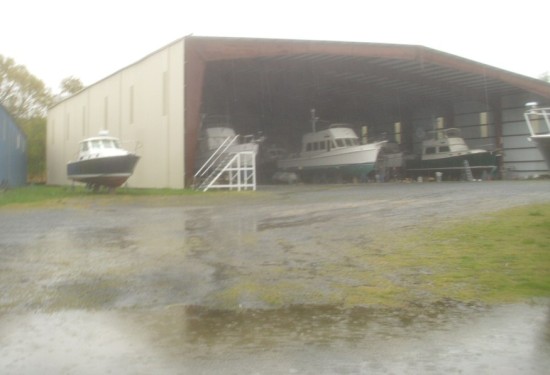 On the other hand, it was sunny on Friday and most of the weekend. We didn't get everything done on Friday but that didn't surprise me. In fact, the surprise would have been if we had! Nonetheless, it was a good day to be outside.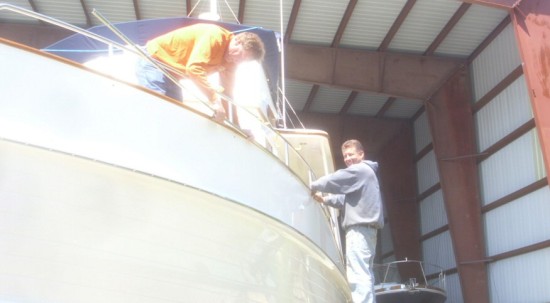 On the boat above we added a stainless rub rail to the teak cap rail. If you want to do this to your boat, you will want to use the hollow back. If you don't you will need to rout a flat spot on the rail to hold the solid kind which is flat on the back.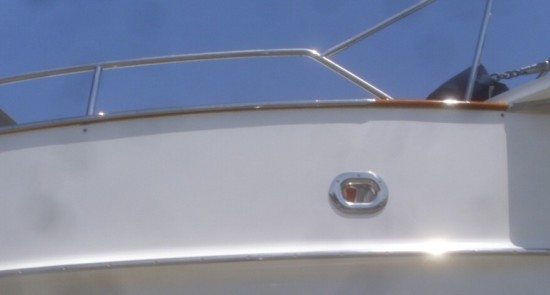 We also put the last coat of paint on the window frame from a broken window repair on the same boat. If you are short, you have to improvise.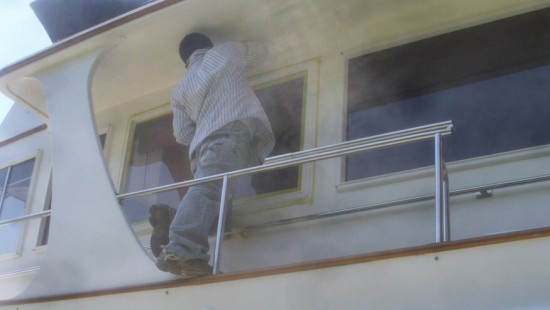 We also managed to squeeze in a bit of rub rail repair on another boat.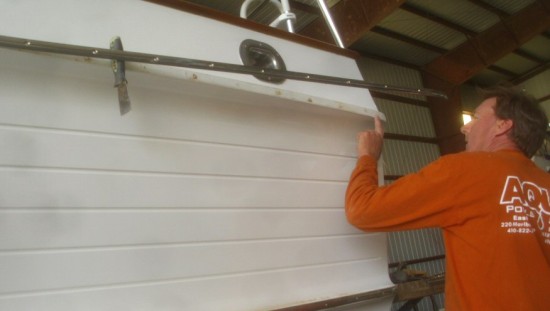 Here is part of the keel on the repair job I mentioned at the end of last week. Notice that it peeled right off. The whitish areas are dry laminate which means a poor job of adding resin. We are still pretty sure this has be repaired somewhere before.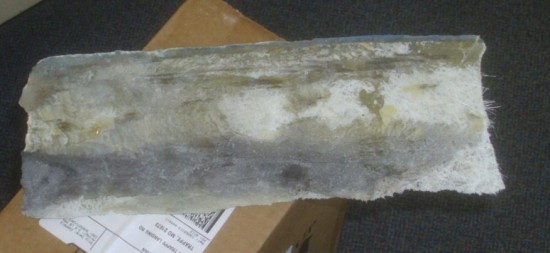 I thought I'd share my first glimpse of the Oxford docks. Of course the only way I'll see them is in photos because I stay the heck out of Oxford most of the time. Not much of a destination unless you are boating.