It looks like I will have to find something new to bitch about — the weather should be up as high as 80 degrees this week. In fact, it is so nice I feel like I should mysteriously disappear later in day (we call that "pulling a Kevin"). We have a sale pending survey on the Blackwater. There were a few paint defects we are taking care of before the survey to ensure all goes as expected. We have been servicing the boat regularly and are quite sure no real problems will show up.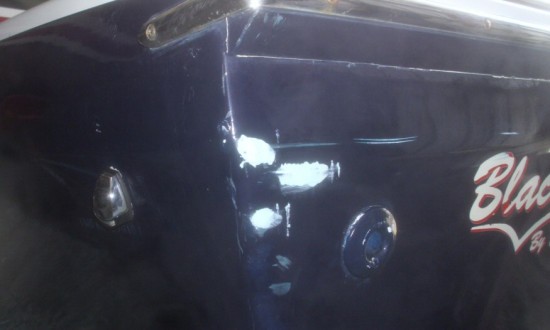 The freezer repair we did was a resounding success and we are doing a bit of cleaning on it before reinstalling. If it freezes like new it should look like new as well. The boat is due to be launched later in the week.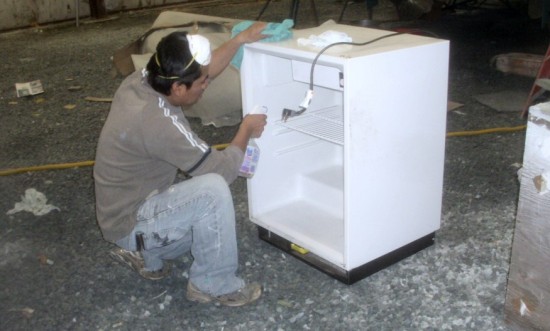 Many of the newer Grand Banks come with a davit system. A lot of customers have problems with too much flex in the tube which in turn causes leaking. We will be dealing with this for several days. We lifted the dinghy first to detect exactly where the flexing was occurring.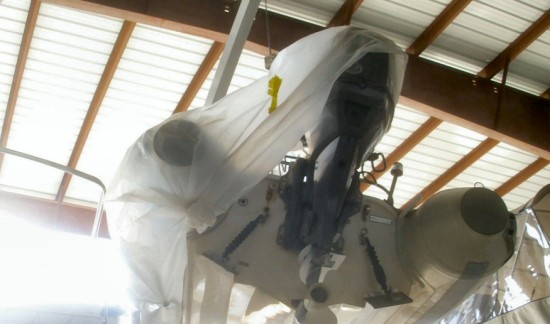 One idea is to make a stainless steel casing to wrap around the fiberglass to stiffen it up and then brace to the seat back on the flybridge.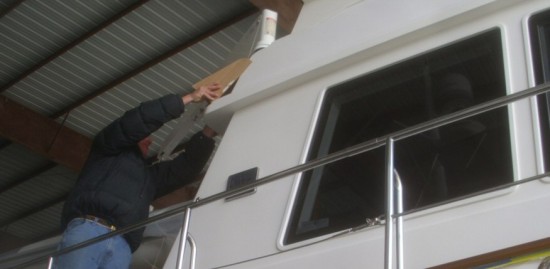 While walking around the yard I noticed this rudder on a sailboat. For the most part the sail boaters in the yard are DIY guys (and gals). I suppose he will not be fixing this. At least one crack goes all the way though. Maybe that's a drain?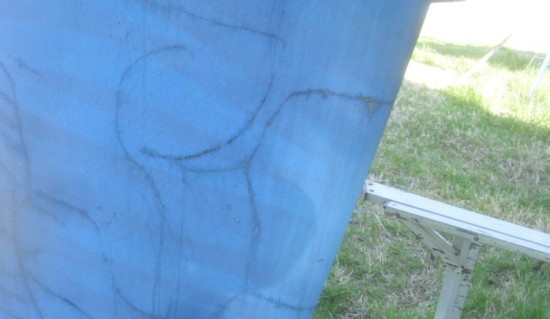 I put a new camera in my shopping cart at Amazon — one without a screwed up view screen, higher resolution, more optical zoom and HD video capable. BUT then I got an email that Jet has released a new lathe that I want real bad. The camera most likely will be collecting dust in that cart for a long while now.