Well, if this is Spring,  let's just cut straight to summer. It has been snowing since I got up and who knows how long before that. We are getting some good ground cover right now. They predicted 3″ and it's looking like we'll get every bit of that.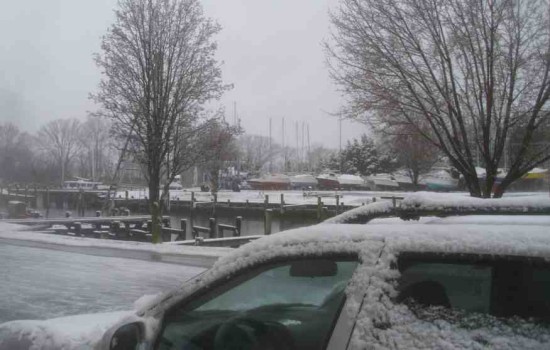 Thursday they hauled a little Yanmar engine out of a sailboat in the yard. I sat over there to get a photo for a long time but finally had to abandon that since I had real work to do. I ran out and tried to get a shot from this side of the creek.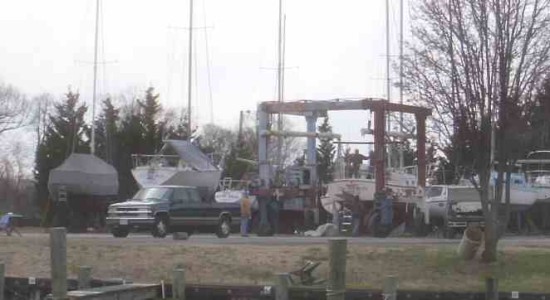 We are installing a cablemaster in the GB47 and after investigating the few options for installation available in this area the customer decided the transom would be a good spot.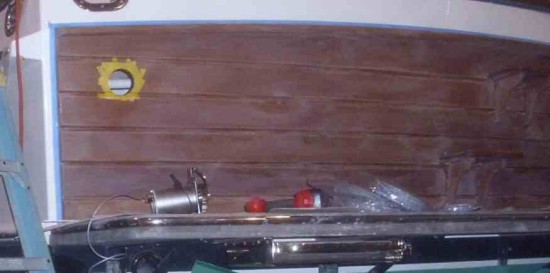 We also got the hand rails back on Friday. We will be adding one more coat of varnish now. We were afraid of scratching a top coat so we just sanded it and got it prepped for the final coat before installing the rails. We didn't scratch it but if we had put the final coat on we probably would have.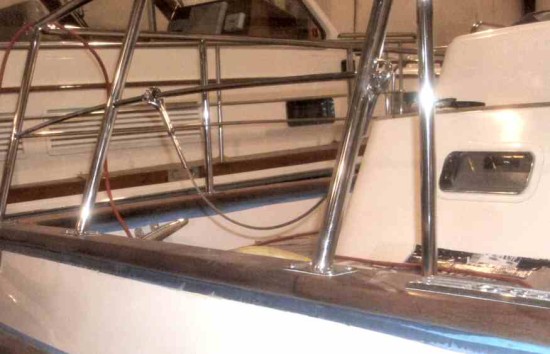 We are installing a spotlight on the boat but the owner didn't want a King Starboard mount — he wanted gelcoat. So we built one out of marine plywood and fiberglassed and gelcoated it. This should be a seamless install.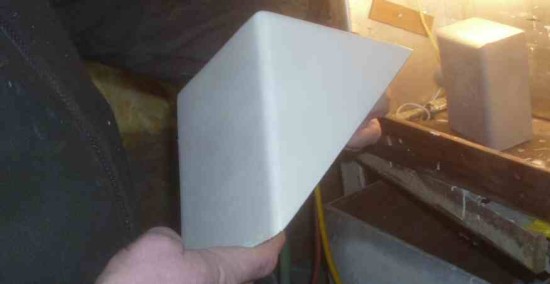 I thought I had shown the white stripe on the Legacy but evidently I hadn't. Here it is uncovered. We have some new hardware coming that should soon be installed.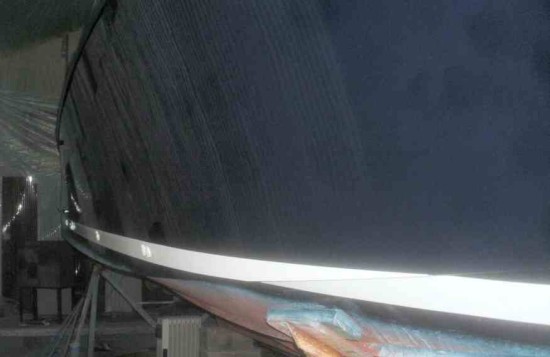 The freezer repair was a success. They tell me Friday it was reading 18 degrees. This morning after a half an hour it was at about 29 degrees — not cold enough to freeze beer but my will that make it highly drinkable.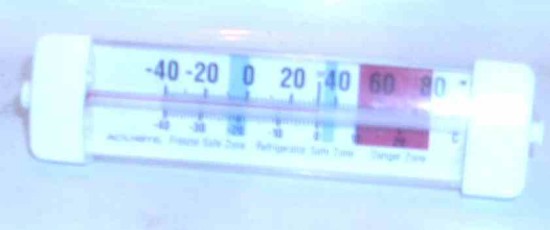 Just a bit about my weekend. Here is the tray of chocolate shooters we polished off for lunch on Saturday. If you like chocolate, you won't any more after trying this. I did man up and finish mine but my wife didn't have the stamina required.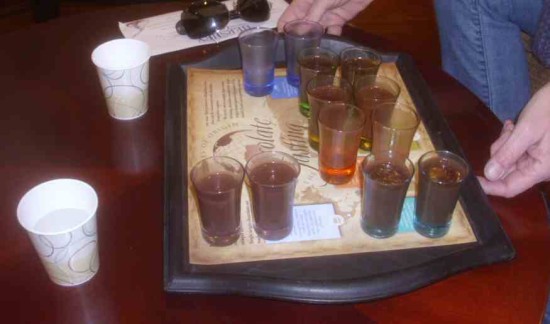 And the highlight of the vacation was the zoo where we got to view some turtle-love. Somebody put on some Barry White! Notice the bird voyeur. I couldn't wait around for the climax — yes they appear to do everything slow.