We are starting off the week with some tremendously nice weather – up to 70 degrees (depending on where you get your forecast). All I really know is that it somehow seems wrong to be winterizing boats when it is this nice. We have one crew winterizing and the other putting boats away.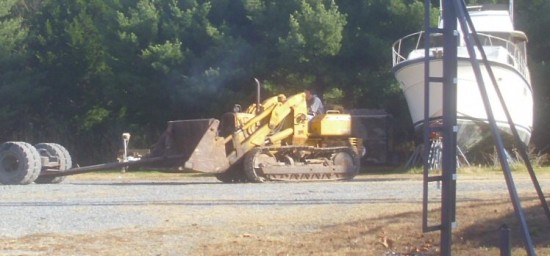 We had a minor paint repair on a sailboat out in the yard. The paint was an enamel and didn't match any color on the Interlux or Pettit paint charts so we had to custom mix the color. The second problem is that the boat seems to have been rolled and tipped so the repaired area will look much better than the rest of the boat.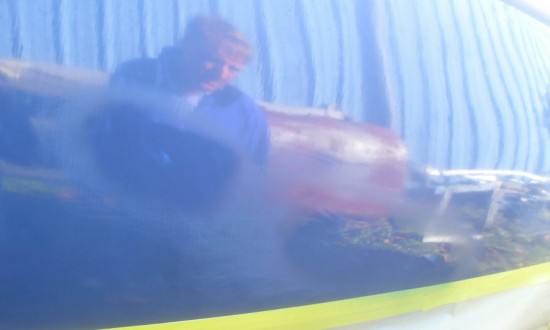 I had an unusual storage request this morning from someone wanting to store an "alternative vessel" :
Hi Alan!
The Armenian word for wagon is "Vardo," and that's what Gypsy wagons are called.  Ours is named Brigitte…Vardo (hahaha!).  She's 14′ x 7.5′ + hitch, and 9'3″ tall, and very well-behaved.  She likes to hang out with boats each winter.  🙂  We built her for Civil War reenacting.
Dori