I almost missed my short day on Friday – I ended up getting off at 3 instead of about 11 when I had planned on leaving. I have nothing to base this on, but I figure that every hour I take off during working hours adds at least one hour to the end of my life by limiting the stress — that's pretty much got to be true. We are starting off the week by getting the Trawlerfest boats in the water. Rumsey had to be the "new Willy" and will probably hold that honor until we get real busy.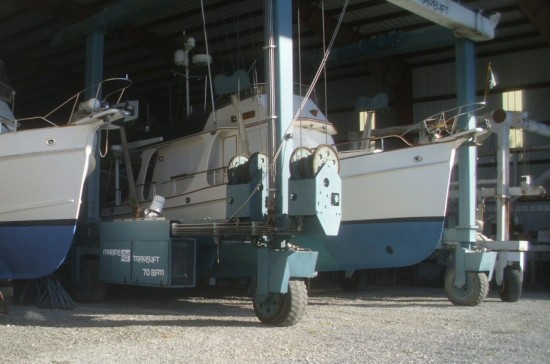 Kevin got the gelcoat ground down on Friday for the repair work — he did get off early though so stopped after grinding.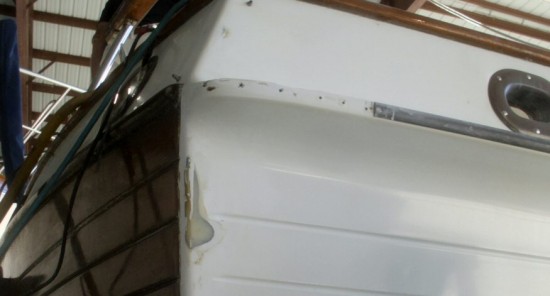 He also got the little transom door primed and this morning was taping it up to shoot the top coat. I got a shot of the primed side but somehow my camera scrambled the photo.