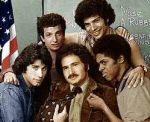 What a sweltering few days it has been with temperatures in the 90's all week to look forward to. It was
almost
too hot to drink beer and certainly kept us all from over-indulging. A powerful storm came through late Friday night and even though we only lost power for a few moments, it's not right. I keep getting power fluctuations in my house and out in my shop I can't even run  my power tools – but at least the air conditioning is running in the house. Thankfully it is some permutation of a short week – but we're not quite sure what the parameters are yet. Friday was supposed to be a short day and a few people did get to go home early after moving a bunch of boats around including  moving one over from the other side of the creek.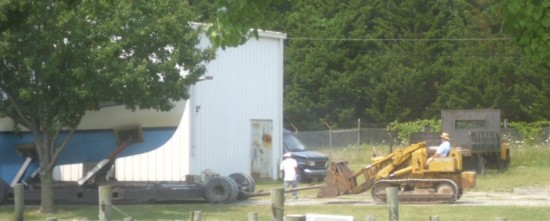 We then got the little Bristol skiff out of the paint tent and got the Legacy in. A bit more prep today and shoot tomorrow – hopefully. Theoretically it could be back together by the end of the week or early next week at the latest. I'm not sure if you remember seeing it in the blog but we took a helluva lot of parts of this boat.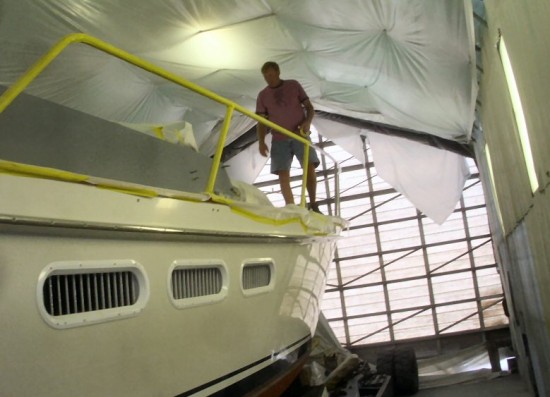 We had a few Awlgrip touch ups to do on a boat we launched Friday. It was so hot the paint was drying almost immediately when applied to a hull that was in excess of 100 degrees. It does quicken up things a bit.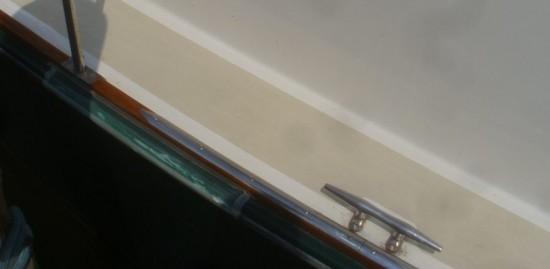 I thought Pat had passed out from the heat but he was just painting under the rail.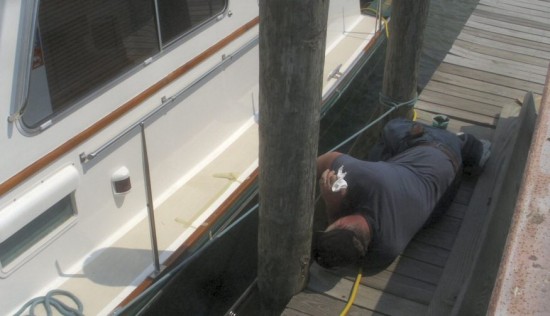 We also had to reassemble all the parts from painting the flybridge deck, with some input from the owner.  This deck looked great and he agreed.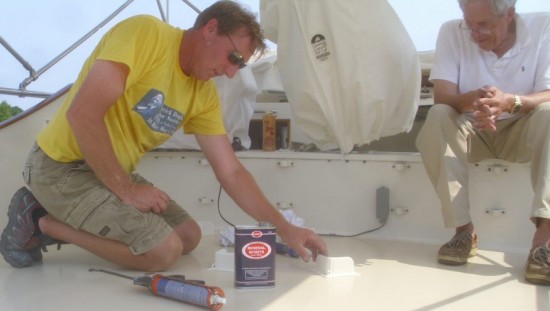 We got the Albin all tucked away in Oxford in the parking lot. It should be a real head turner – especially with 100's of people coming into town this week for the fireworks.