Well my trip to the Dr. was good news. The leg is healing and I am allowed (encouraged) to start putting weight on it. In fact, I can single crutch around the house without the torture boot on. Yeah! I even took a slight stroll around the yard to get photos this morning although going all the way up the hill into the building with the rocky floor may not have been what the doc had in mind. They have the rails removed on the 42 and are progressing with the rail varnish work.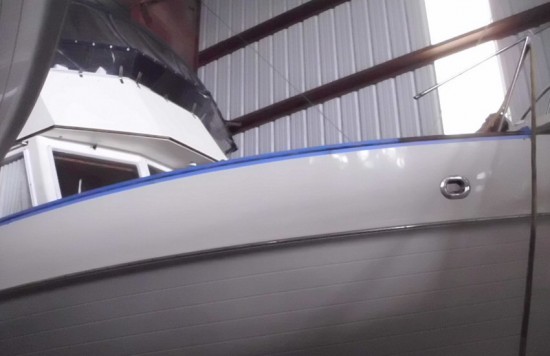 On the small parts from this boat, Jen is starting to get some build up. I wish I had a photo of the doors before she began so I could do a before and after shot.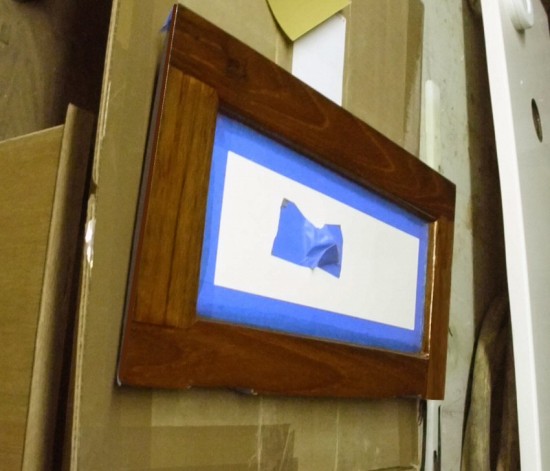 Pat is working on the windows in another Banks. He got all the windows out on Friday and is cleaning up the frames for reinstall today. We got lucky on these windows as someone had obviously had them out before and rebedded with silicone. Makes for easy removal although not what we recommend for bedding to teak.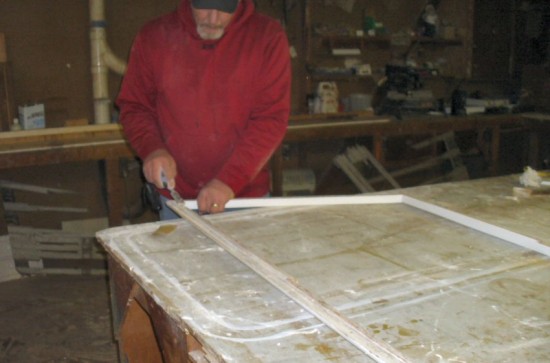 The Krogen went to settlement last week and we are putting back into the building for the new owner who will be taking the boat later in the spring.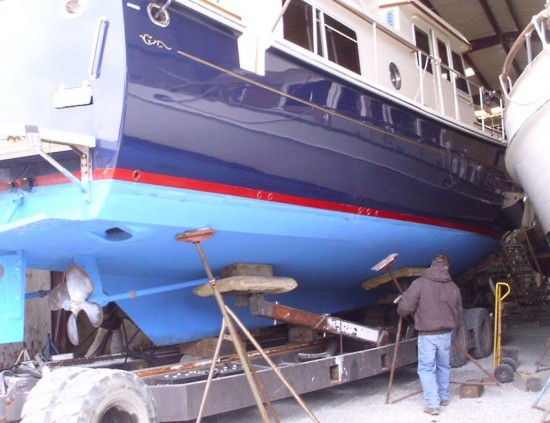 What's new
We have a few Grand Banks that we will be chartering out in the Spring. These boats are also for sale so interested parties can charter the boat to see if it meets their expectations before committing to purchase. More information to follow as it develops.