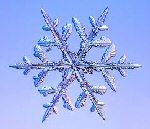 After a great weekend I was a bit surprised to see some unpredicted snow flurries outside a few minutes ago. Of course the temperatures are supposed to be in the upper 40s' / 50's this week so it was just a fluke. We did have a successful sale on an Eastbay 38 this weekend. This was the fastest deal I can remember in a while since the buyer called up out of the blue midweek and signed the contract almost immediately. A successful, albeit icy, sea trial sealed the deal.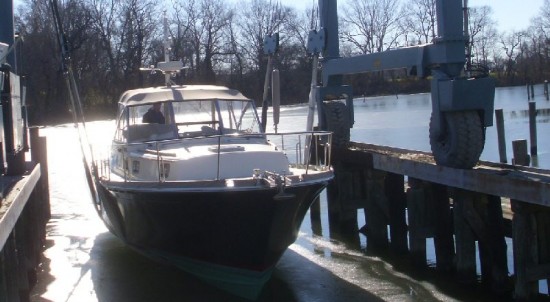 The ice wasn't really that thick and submitted to the launch of the boat which we only did to commission engines, generator and air conditioning.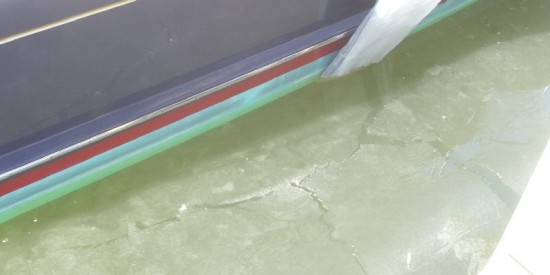 One thing about diesels and cold weather – they tend to be a bit "smoky".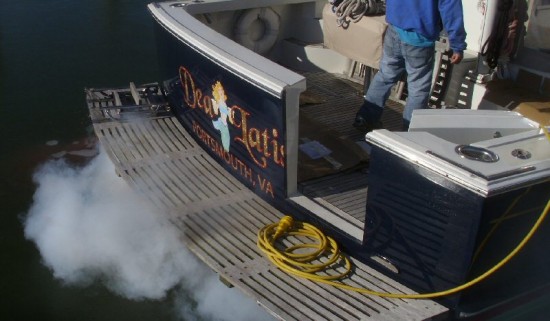 We did get some glasswork done on the bow thruster. The inside is now glassed into place – but it was a bit odorific in there so I didn't venture in to get a photo. You can see the tube was stabilized with a few wedges to hold in in place during the inside fiberglassing.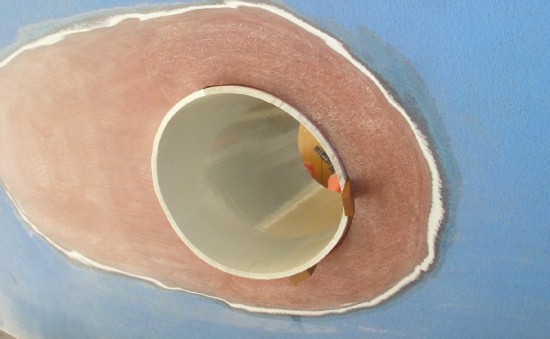 Last week I showed us removing the name off a boat. Friday we started on the name boards. We may have tried to salvage the varnish if it had been in better shape but opted to strip since there was too much dead varnish to repair.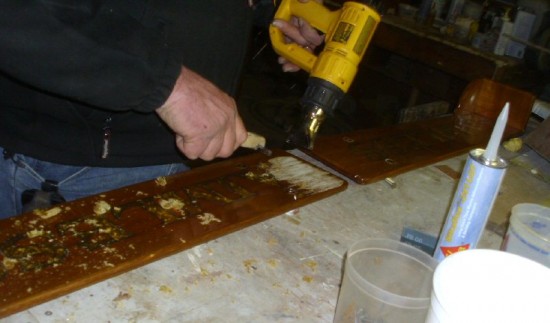 Thanks!
I see one of you bought a Kindle from the link the other day. I made a whopping big $3.96. If 9 more people buy one I can make $40 – I'm well on my way to my first million!!! Also, someone bought a Superwinch from last weeks posting. Thanks again!