Almost Fall-like here today. It was down right chilly in the evenings over the weekend. We are on the final countdown on the 42 – the owner should be here tomorrow. Still a lot of details to take care of – as there always are on large jobs where a lot of disassembly occurs. The dingy chocks are finally painted. They have been primed and waiting for the "dust to settle" before putting the final coat on.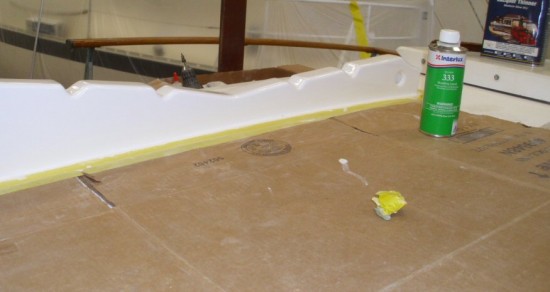 The front gasket went on and the window is now back on the boat. The freshly painted surface made a big difference on the final appearance and the adhesion of the new gasket.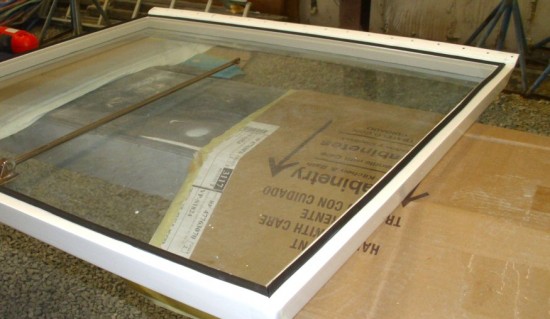 The front spotlight bracket got stripped, epoxied and painted and the light itself got a reconditioning and rewire job – not sure how it was even working with all the corrosion.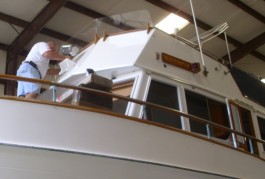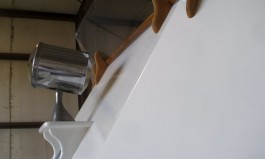 The guys forgot to mention that they didn't have any more Pettit Tie Coat in stock so we will be painting the bottom today. Willy did go ahead and install the new zincs on Friday.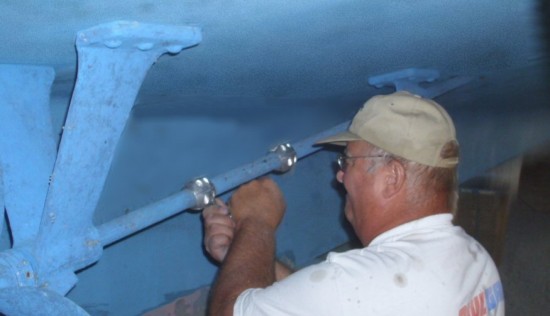 And as my wife will be the first to tell you, men can't clean interiors all that well so we have brought in Carlos' wife to help out. She is very meticulous and can see things we men tend to accept and overlook!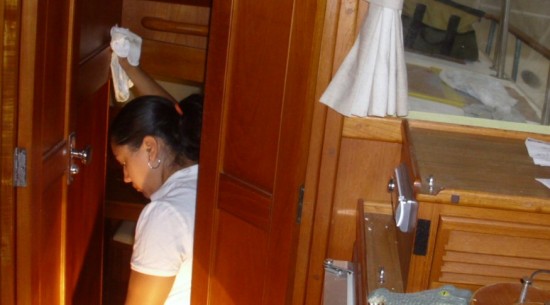 The other order of business on Friday was John's Shields. The boat was moved to a location where the bottom can be sprayed.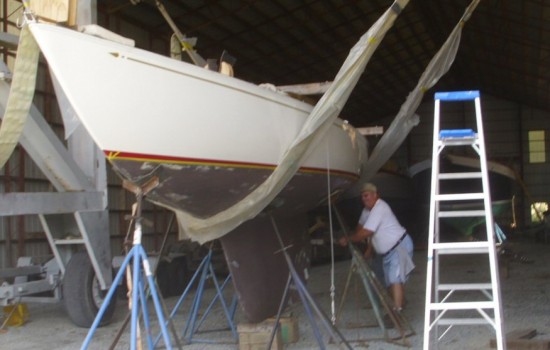 And of course some rigging maintenance is of utmost importance if races are to be won.