I have noticed a steady increase in the readership here. If it keeps up I may be able to sell some advertising
(since not many people are using my Amazon link
🙂 I'm on the real
countdown  to vacation
since there is less than a week until my official start (Friday). Maybe my stress levels will return to normal next week. We found that the lawn mower problem was not a simple fix and the mechanic is tied up with real jobs so we abandoned cutting our own grass for the time being but are doing the weed eating a few hours a day as fill in work.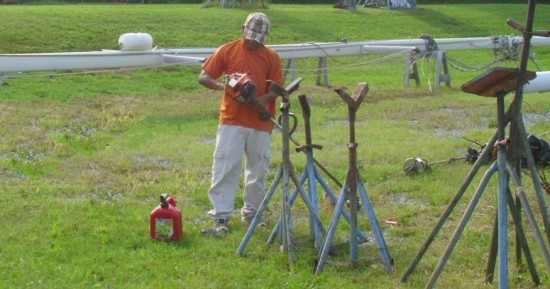 We had a GB32 come in over the weekend for an estimate on a fuel tank job. I'm really
sorry he didn't get to see the other 32
which now looks like a new boat. Here is a side by side comparison.

Not to pick on this boat, but there are some
major cosmetic jobs that need to be done to bring the value back
. Not sure what happened to the window frames on it but there seems to be some wood missing! You can also see a lot of compounding and polishing are required (if it's not too late).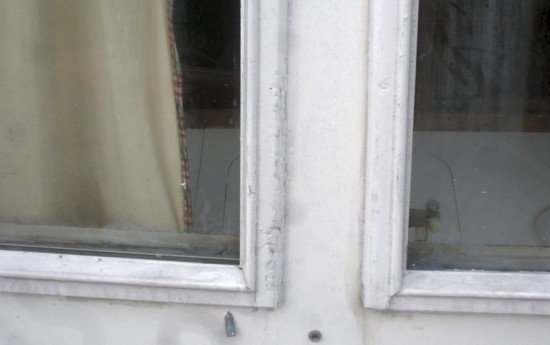 Some trim seems to be missing at the flybridge. This would be a good place for some King Starboard trim – like on the other 32.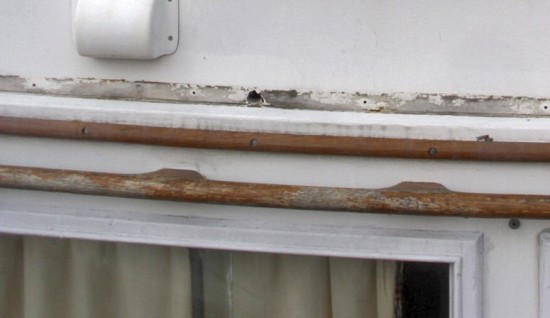 But the real reason the boat is here is fuel tanks. This is something we have done quite a bit. The following are the
steps we tank for a normal tank job
. I would also add re-bedding the fuel fills as this is where this type of damage comes from!
Cardboard decks to protect
Remove fuel from tanks
Remove generator and components
Remove engine exhaust port
Remove water heater and components
Remove framework around tanks
Slide out tanks to be cut
Copper fuel lines removed
Move other parts that are in the way
Clean, degrease and paint tank area
Paint new tanks with epoxy paint
Install new tanks, replace removed parts
Install new fuel lines to racors