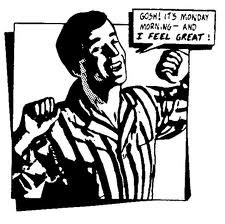 Still a few guys short this week due to vacations. And speaking of vacations, the countdown continues to mine – 8 working days left. We had a rain day yesterday which was desperately needed and a chance for more today and tomorrow. Maybe some of the crops around here will survive. The GB32 windows turned out so nice that the customer will probably wait a could of years before stripping them down to bare wood as we had discussed last week.
It's a joy on first thing Monday morning to have a customer so happy!
It
almost
makes it worth coming to work.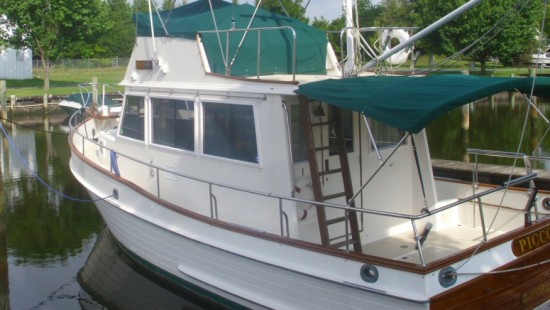 When they finished polishing the superstructure on this 32 they moved on to a 42 Europa. There is a
lot  more surface on a Europa
with the large overhead canopy and fashion plates, etc. They have finally moved down to the hull and should be down with that today.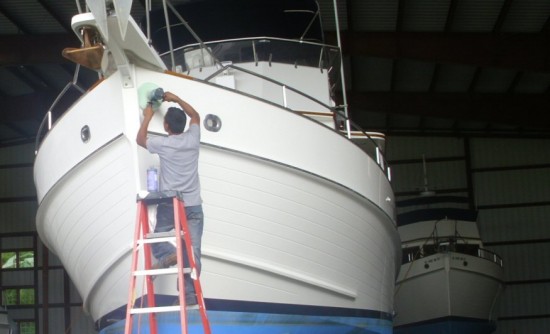 Kevin actually
came in on Saturday to spray the flybridge
on the other 42. It easier to do on weekends since it precludes other people from working on the boat when spraying is going on. Of course, he has left for vacation now and won't be in the rest of the week.