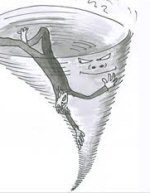 Back again. Not much different going on today (what  a surprise!) My throat problem is still not fixed although I did start on antibiotics on Sunday and have cut my smoking down to almost nothing. I didn't want to start on Saturday because we had a wedding to attend over at the Hyatt and the drinks were flowing pretty good. It's amazing how a hotel right dab in the middle of the armpit of the eastern shore could attract such a crowd but the cars and people would indicate that it may have been nearly full. In any case, my mood is still a bit "touchy" until I start feeling better. The dinghy chocks are ready for some top coat now.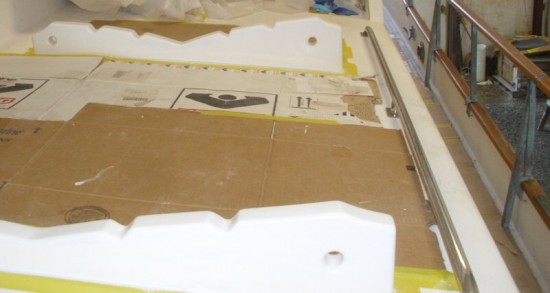 And the windows turned out great after getting them back into the paint tent and introducing them to the paint gun. This is Awlgrip 545 primer. The top coat will be shot at the same time as the cabin sides. Today they should be sanding that up.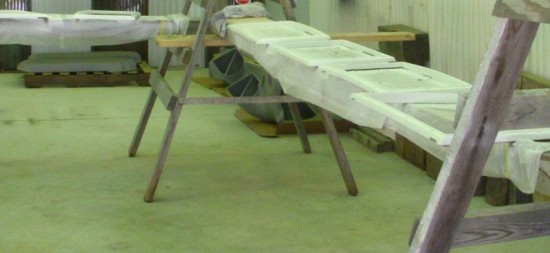 Kevin is down to the wet sanding on the bottom of John's racing boat. This is definitely a smooth repair.