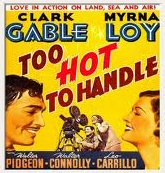 What a brutal few days we went through from Friday, Saturday and into Sunday!  In fact, according to the local paper both days, which were triple digit days, were record highs. We did manage to work right up to closing on Friday but I'm real
surprised that no one passed out
or got sick. Although it's only going to be 90 today, it will be
working it's way up to 100+ by Friday
again. We had a bunch of folks over in the pool this weekend and just set all the beer and food next to the edge so we didn't even need to get out to beer up. How decadent! John is planning on spending some sailing time on Sponge Bob soon so Kevin is working on the bottom. This boat
needs to be fast
!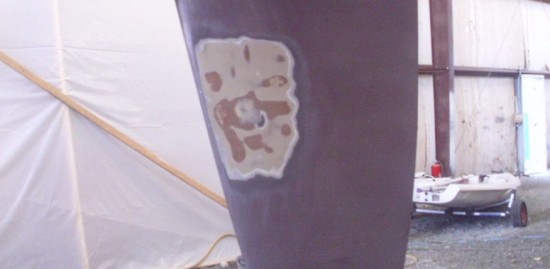 There was a high moisture reading in one area of the bottom so some investigation was needed – and sure enough there was some bad core in there. Unfortunately, this
whole bottom is epoxy and not polyester resin
, which makes the job more expensive and more time consuming as the epoxy takes longer to cure than resin.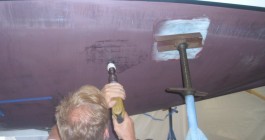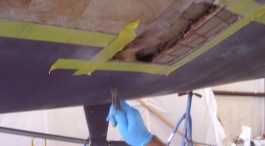 We were able to get the Chaparall relaunched at the end of the day on Friday. The batteries were so weak that all the instruments were misbehavin' . The generator had a little blockage in the carburetor but a few starts and some running under load helped to clean that out. The strainer for the air conditioner also had some blockage. Remember,
keep those strainers clean
– that's why the bowls are clear, so you can see when they need to be cleaned.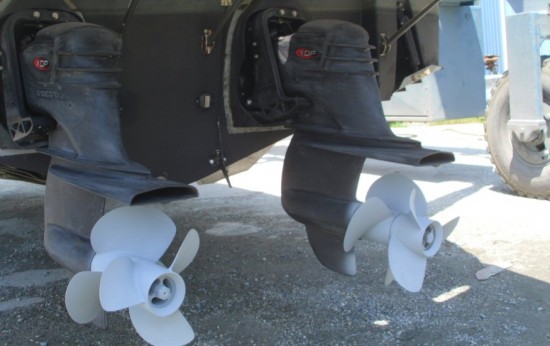 We have 2 Eastbay 38's in our
brokerage department
and I came across this article on
Motorboating
that just seemed to be timely.
| | |
| --- | --- |
| 1995 Eastbay 38 | 2000 Eastbay 38 |