Well it was certainly a beautiful weekend and today should prove to be pretty nice as well, but later in the week the temperatures
will be climbing back into the 90's again.
We'll just enjoy it while we can. John is due back later this afternoon although I doubt if we'll see him until tomorrow – but one never knows! Last thing Friday we were all running rally on a Tiara that was leaving this weekend. I happened to glance up and
see this coming across the creek
. It was an awesome site to see as it got closer. Sorry I don't have a close up, my batteries gave up after a couple of photos.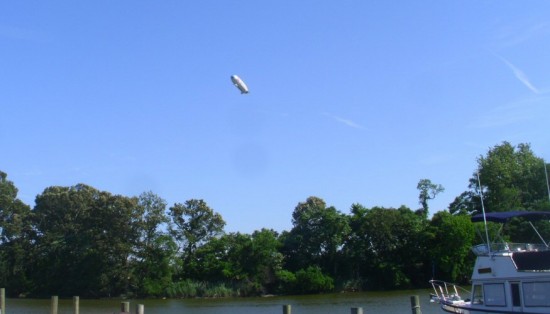 One of the jobs we were working on was replacing the screws in the windshield. These were white screws and many of them were a bit corroded. We could have painted them but that would involve removing the corrosion first and then sanding – it was
more cost effective to purchase another set
from Tiara.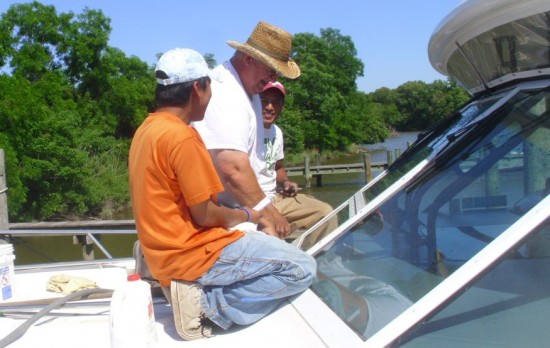 Another task was to remove the name off the Blackwater that we sold several months ago. After removing the stick on letters, there was
plenty of "sticky" left
. We used 3M adhesive remover to get this off and still had to compound the gelcoat to get the shadow out.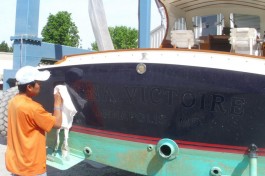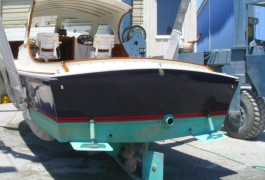 The keel repair is indiscernible from the rest of the bottom now (except the bright look of the fresh bottom paint!)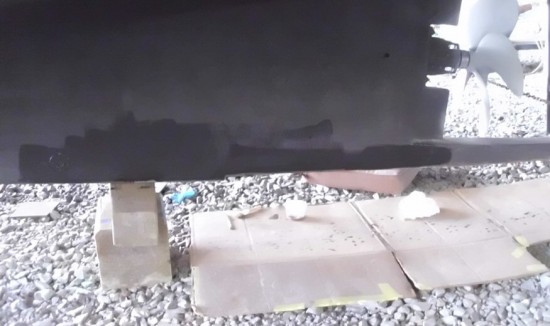 Now that it is Monday, we can jump back into the Mundane. The varnish build up has begun on the Eastbay. We spend the day sanding and cleaning and throw a coat on at the end of the day. It's
starting to look like a finished job
now.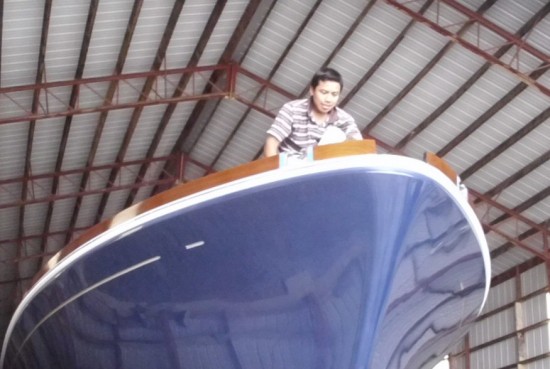 On the Joel White, there is Awlgrip on the wooden toe rail. It's
not a great idea putting a hard paint on wood
– which has a tendency to expand and contract. Consequently, this is an ongoing job maintaining the Awlgrip here. Kevin is studying the problem. We are considering precoating the bare wood areas with West System to help abate the movement a bit.