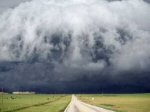 We are having a good
"crop rain"
today. After the storm we had the other night, this seem pretty mild. Friday about 7:30 we had a tornado come through. The
winds and rain were actually worse than what I saw when Isabel hit
a few years ago. I was sitting on my porch and saw a sheet of heavy rain moving quickly apace across the field toward me and barely had time to get into the house before all hell broke loose. We then lost power for about 6 hours.  Down here, trees had fallen across the road and the power lines were down. It was lunch time Saturday before power was restored at the marina. No damage was done down here thankfully. We finally got the Joel White in the water late Friday only to have to pull it back out again. The owner warned us that it would take about a half an hour before the stuffing box would stop leaking. After an hour and a half I called him to tell him there was no slow down on the water. At this point he told me
the packing was 18 years old
. End of story – that puppy is being repacked this morning.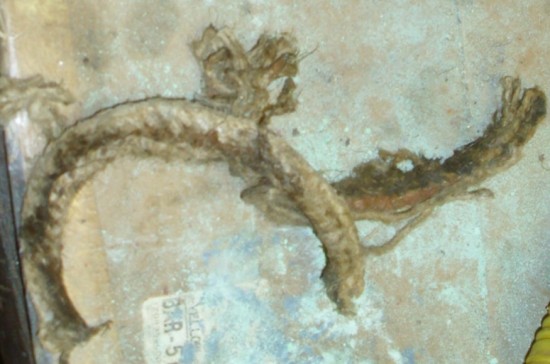 We are also planning on finishing up the shaft job on the GB42 this week. All  the parts finally got here. The
shaft needed a good sanding
first so we had Carlos on that early Friday.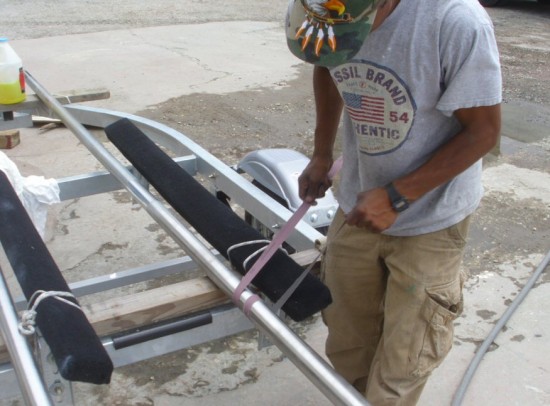 The new couplings needed to be painted before installing, so we also got those done first thing on Friday. We
primed with Zinc Chromate
and could then just paint with regular spray enamel paint.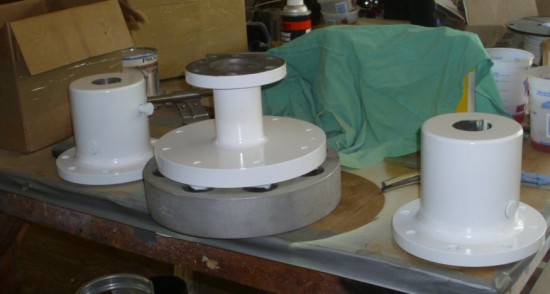 Our goal was to have the shafts in the boat by the end of the day and although the couplings are not going in until this morning, we did meet that goal.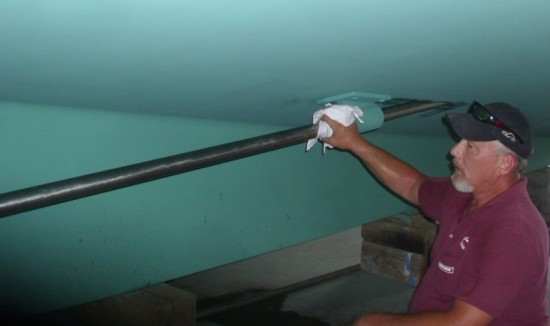 On this boat, the
props were painted
and as you can see in the photo, there were still quite a few barnacles. We gave them a quick pressure water/sand wash and knocked the paint off so we can put zinc spray on. That works better than the paint and creates less drag.