I'm not here today and a few others are also absent but a few are working. It was an optional day off in lieu of last Friday and since I had some personal stuff to attend to I'm taking the day off. I do have some stuff I shot on Friday to offer up in my absence. On the anchor windlass problem, we had our surveyor come in to do his own inspection — primarily to assess the extent of the suspected laminate damage. With moisture meter and his "tap-tap" hammer he was able to confirm our diagnosis but until the area is opened up it is only an educated guess.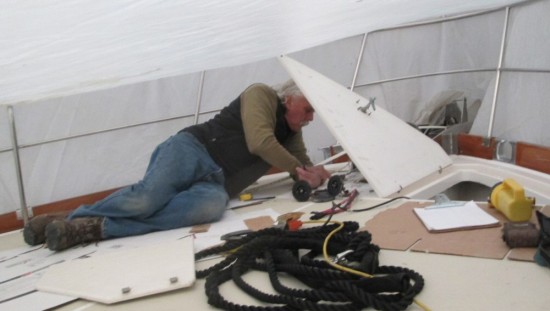 We had a leaking rudder post on another boat and to tell the truth this is a rig I have not seen before. We are currently checking with the manufacturer for more details but you can see rust coming from the bottom of the sleeve but can't see the corrosion at the top of the sleeve — both of which indicate leakage.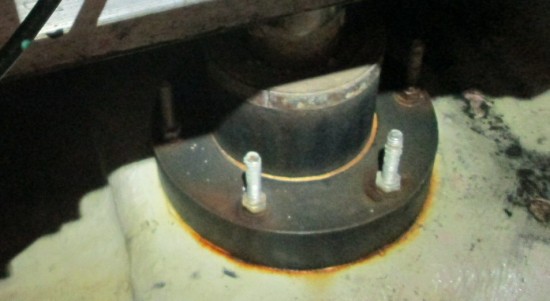 John sent me many (many, many)  megabytes of photos which may have been for the blog but they had no text with them — I'll do the best I can. The first looks like a poorly bedded portlight on an Eastbay.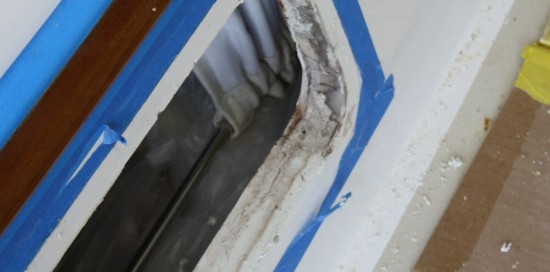 This I believe is the cross section of a Grand Banks deck but I'm not sure which years (or models) this would be appropriate for.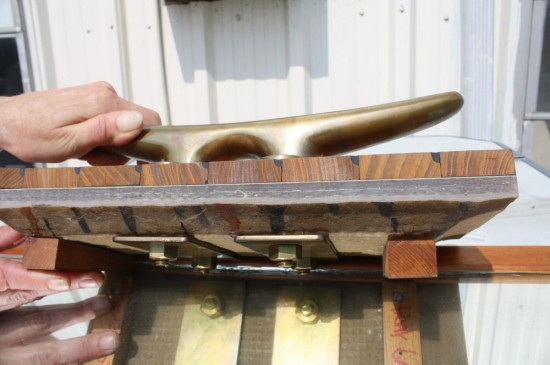 Okay, I got this one! It's the deck maintenance being done on an Eastbay.