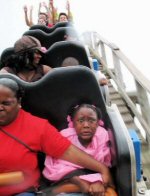 We have been on a roller coaster with the weather. We are at the very bottom today with very mild temperatures and quite a bit of breeze. It should mellow out for the rest of the week with
temperatures in the upper 70's for the most part
– now that's Spring! Let's turn off those air conditioners. We got the cabinets back together on the muffler job on Friday. I assume the doors will go back on today – but that is a minor thing – just putting some screws back in. The owner told me the
old muffler sounded like a straight pipe
– the kind many of the young people on the shore seem to like on their pick up trucks.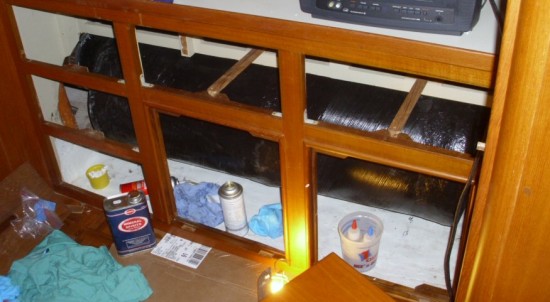 With mufflers this big, it was imperative to
provide some chocking to hold them up
. These braces are made from marine plywood sealed and bedded in with epoxy.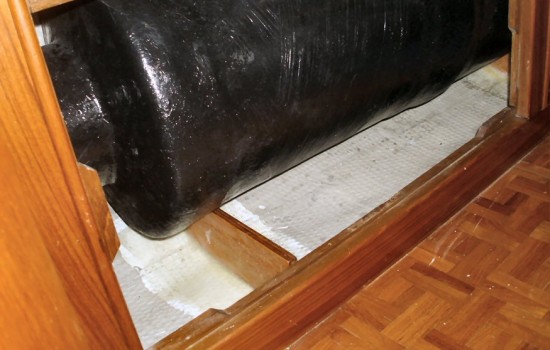 The toe rail reveal paint job also got completed on Friday. They were pulling the tape this morning. Of course with an area this small we brushed instead of spraying. For the most part
Awlgrip flows pretty nice if you thin properly
.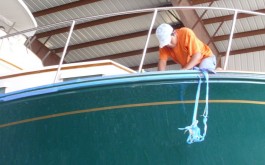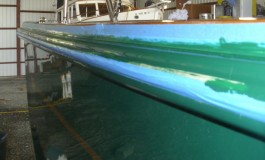 We are getting ready to start a new caulk renewal job on the teak deck below. The problem was that someone used the
wrong chemicals to clean and seal the deck
s. We now affectionately call this boat "Tar Baby" as all the rubber has turned soft and comes off on your feet. This also means it is tracked all over the boat.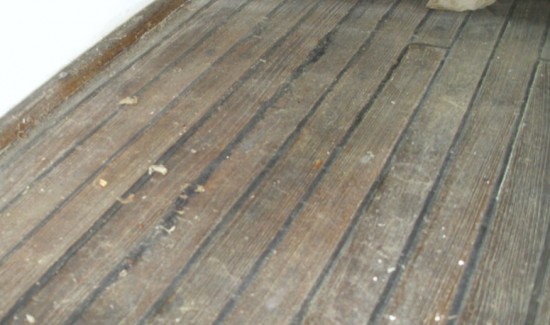 The photo below shows
why we remove the strainers
when we paint a bottom. It is an extra step that some people skip but over time build up in here will diminish water flow to an equipment damaging level.