Another sunny day with lots of varnish going on out in the big building.  I still don't walk that far – even though I am now totally boot-less and crutch-less for most of the day.  They did bring in a radar from an Eastbay this week that needs the painter's attention.  The owner noticed that the paint was starting to bubble and knew the problem was only going to get worse so asked for some preventative maintenance – smart guy!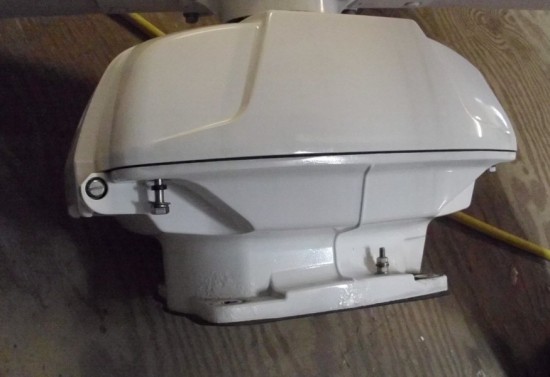 The window job is nearing completion. The plugs were put in and will be puttied for painting later.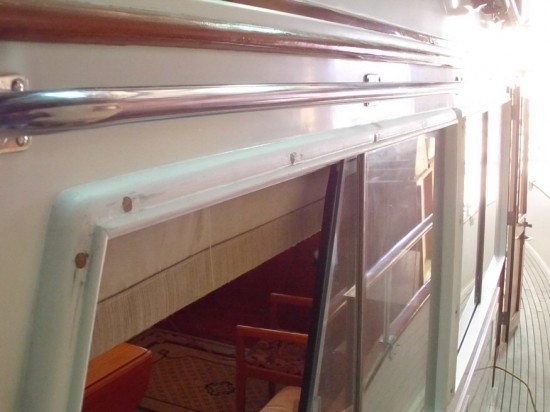 We installed a solenoid on a propane stove this morning. We swapped out the stove earlier in the winter.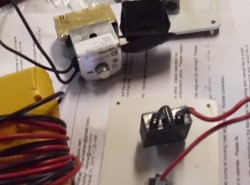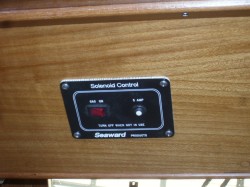 Okay, maybe I'm wrong, but in what universe would this be considered fun? I'd be the one grabbing that horseshoe!