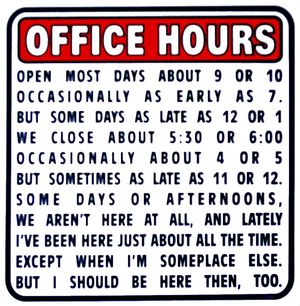 Gotta love those short weeks –
I'm thinking of taking them on permanently
. According to the NOAA site, the weather will remain in the mid to upper 80's all week. I  think  last summer was MUCH warmer than this – I'm not complaining, mind you,  just sayin'. Today's post is pretty much all (well actually, totally all) about the Eastbay which needs to get done to get on it's way. Since we pulled the portlights apart,
we need to spend a fair amount of time cleaning up the old bedding
from the boat and specifically from the rings themselves – which is a few man hours to get them back to the point where they can be perfectly bedded again.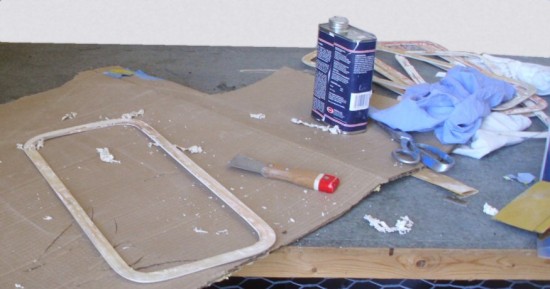 The rope locker continues. It is
important to have at least one small guy
that can fit in places like this: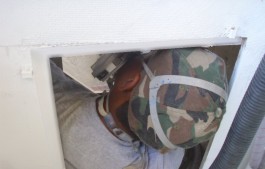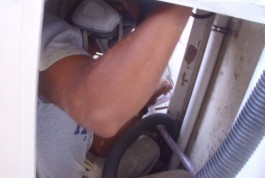 It seems they have taped this boat up about 37 times (that may just be a skewed observation), but Isai was taping again yesterday.
I wonder if they are de-taping after every coat of varnish
?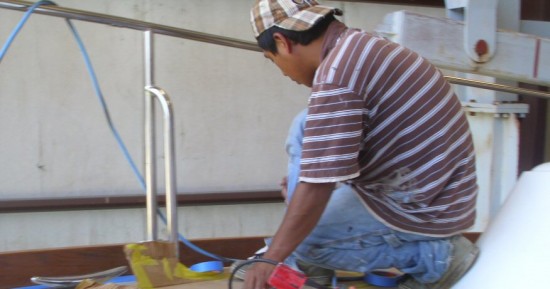 We are
chasing down every little piece of rust
or paint deterioration on this boat. The part below is part of the generator soundshield. As you can see, we always use zinc chromate on bare metal to ensure a good bond.