It was nice having a day off yesterday — but much too cold for me to leave the house. We should see a high in the upper 20's today – the proverbial heat wave. Right now I have had to resort to using pencils since the ink is too sluggish in my pens. I also didn't stray too far to look for photos. Just in case you visit everyday, I will be out of the office tomorrow for medical reasons so there may not be a post (unless I can cobble something together late this afternoon).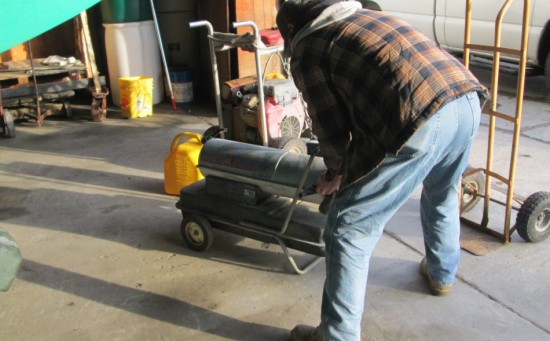 On the same boat we found the bad drive saver install we had to remove and rebed the swim platform.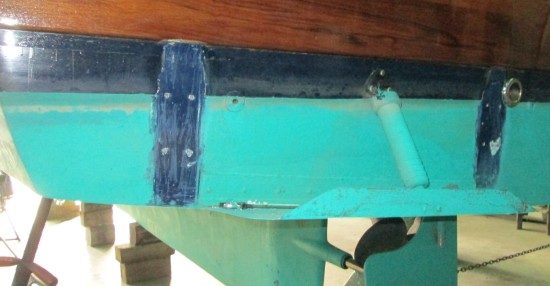 The bolts were cleaned up to get all the old paint and dried up bedding off before re-installation.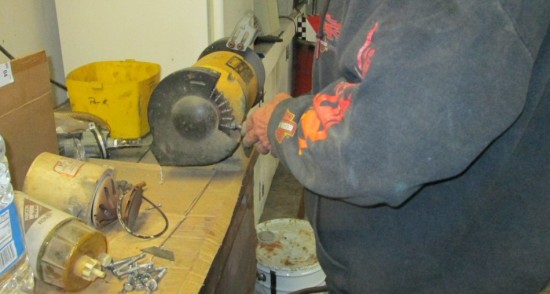 As you can see in the photo below, the platform is back on the boat with a visible bead of our favorite bedding compound (
Sikaflex
) Also, you may notice the rudder at 90 degrees to the boat. We had to remove the quadrant to repack the stuffing box.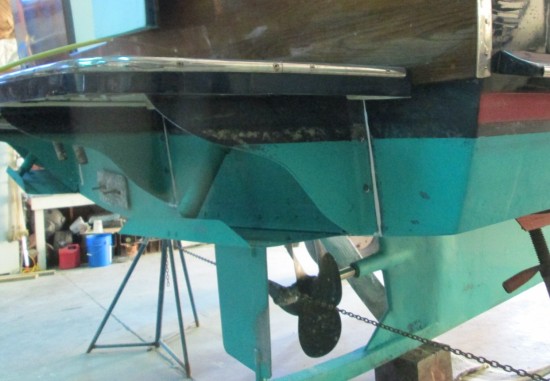 On the GB Europa, Izzy was able to bring the transom door into the shop to work on it where it is at least 10 degrees warmer than it is outside.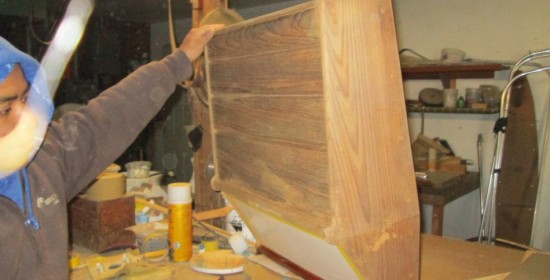 John recently got a new Iphone and sent me a bunch of photos presumably for the blog. Of course they had not text with them so I won't try to venture a guess what this is  (but if I had to, I would guess they are breaking ice) — but it is a nice photo taken during my extended holiday.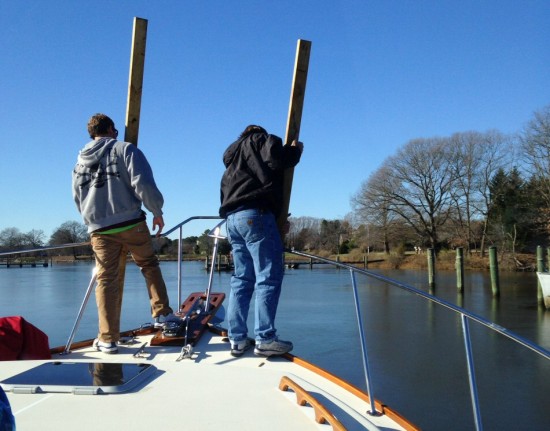 Mid-Week Pick Me Up
Just so you'll know I'm not always grumpy! (The young guy is my son)