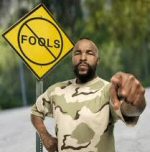 Still nippy this morning but will end up being the warmest day of the week albeit a wet one this afternoon. We have to get a lot accomplished before the thunderstorms move in. I was dismayed to notice that April Fools Day falls on a Saturday as I wanted to do a whole farce posting this year – oh well, there is always next year! We wanted to get the 2 naked boats sealed up before any rain came it – we went to a lot of trouble to get them dry! The surveyor came in yesterday and did moisture readings on the Grand Banks and gave us the green light to proceed. I wonder why bottom paint is not available in grey because that looks great!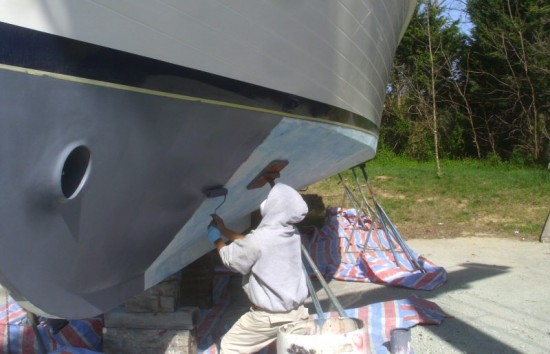 The Albin had a different story, we were simply removing heavy paint build up and resealing the boat so there was no moisture problem. It was easiest to do the two boats simultaneously since they were side by side.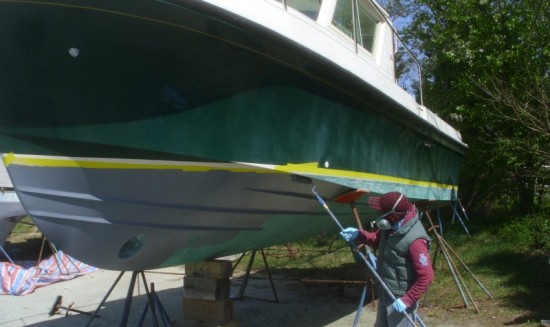 The dams were removed on the Legacy and as you can see we ended up with a nice flat surface that will be sanded smooth and the edges rounded – creating a factory-like surface again for the paint job.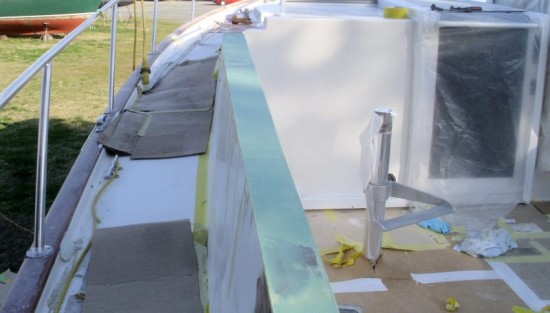 We are going to be building cabinet doors to fit in this old microwave cubby. This will also involve a bit of interior work to make a totally functional cabinet. Don't ask when, I'm just sayin'.