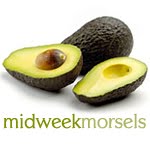 Things are still slamming during the Spring rush. We are falling behind on varnish work at this point and had to pick up another hand temporarily to catch up a bit. In the past we outsourced all of our varnish work but
any boatyard worth it's salt has a varnish / paint professional on staff
at all times so this year we went that route. We also had more big varnish jobs than we have had in recent years which made even one varnish person with a helper in over her head. Last week on Wednesday I had a photo of a little girl in the upper left corner and had many people ask me about it. I can't believe these folks never saw The Addams Family (it was the daughter, Wednesday). Kevin has a lot of Awlgrip touch ups going on. Some of these are small jobs which require a lot of
on and off time waiting for cure times
. It costs almost as much this way as if you were repairing a large section. He is working on the boot top of an Eastbay and hull touch ups on a nice little Alerion.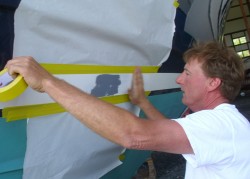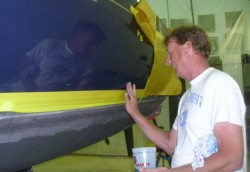 We had one owner who wanted a sea strainer removed and capped off. It is not really a good idea to leave a capped thruhull in a boat –
we suggest removing it and fixing the hole
unless the owner has a good reason to leave the hole in the boat.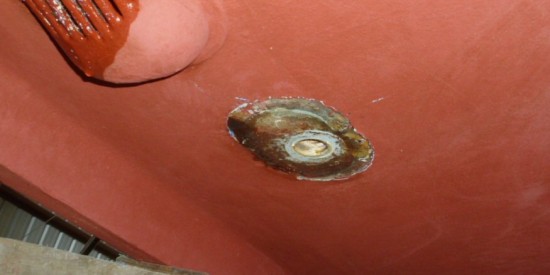 The same boat had some leaks in the flybridge overhead – one of which was the horn. When we pulled it off to rebed it, we found the wooden block was cracked which allowed water to seep through. That is why
we prefer King Starboard for these type of pads
.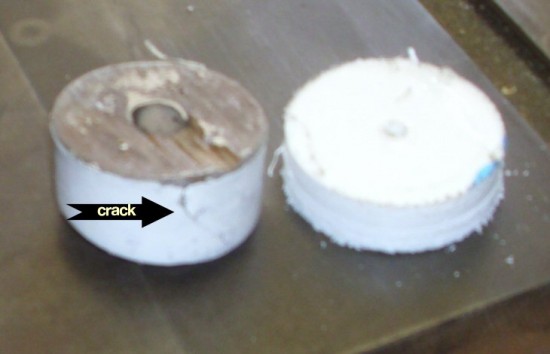 Launches every day at this point. Capt. John was here to take possession of his boat at the dock. You will eventually see him again in  a new section we are adding to the site with delivery captains which will outline their experience and resumes. Look for it when we have all the information together.