Weather improving — some people are even working outside. Can this really be June? Evidently we may be approaching the secret departure date on the 42MY. There is a scurry of activity out there. The bottom got finished and looks like it just came from the factory. I believe the boot is being changed to dark blue.
There were a ton of unused wiring in the boat from various equipment upgrades. You may think it easier to just run a new wire and leave the old where it is but it makes it a nightmare for the next owner if you sell your boat.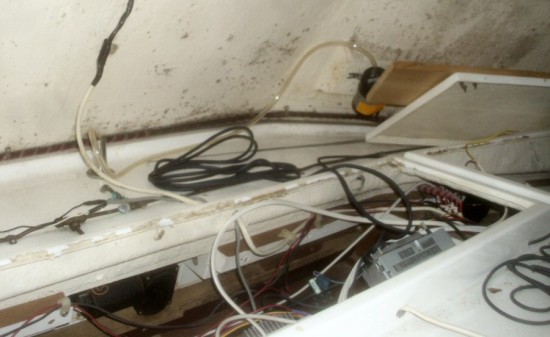 The new owner's are also not using the washer/dryer and preferred to reclaim that space so we yanked those out yesterday. As you can see, there is still some work to do in there to make it usable space.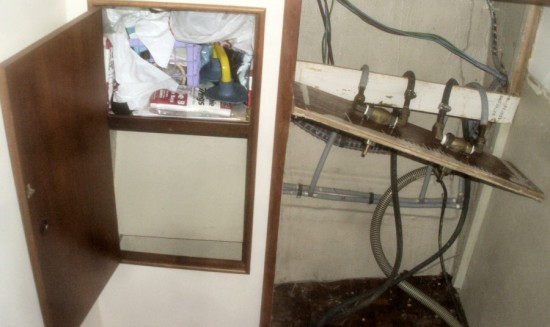 We do a bit everyday on building a new seat base for the 2nd pedestal seat on the GB from the spring. Since there is a lot of epoxy work we need to have dry times between.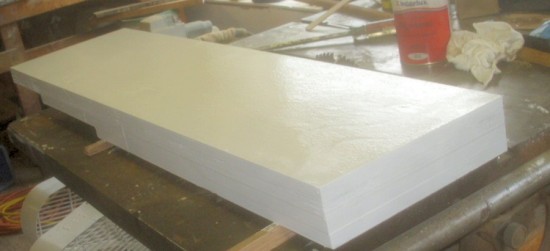 We have a customer who just had his engine rebuilt. Before the engine went back in he wanted to replace other items such as the cutlass bearing and stuffing box. This bearing had been introduced to a bit of electrolysis and was stuck quite smartly.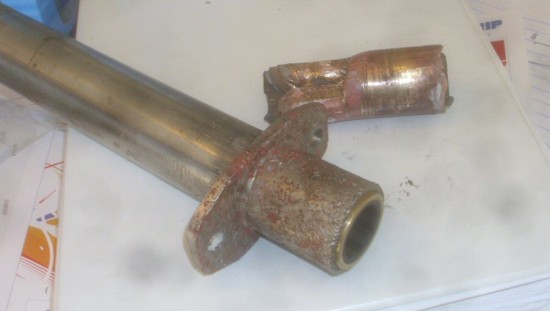 Mid-Week Pick Me Up
with one eye on the clock – sounds like me
httpv://youtu.be/HqI0DBoMgJU