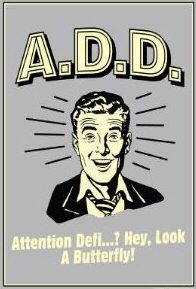 The threat of rain is still there but once again no rain. Cloudy is just depressing. 
Is the sun ever going to shine again
? Hopefully it will be nicer this weekend because my pool is open now and I'm a'gonna get in there on Monday regardless. We are on the countdown to the long weekend with an impossible schedule. It
sounds
like it could work – theoretically but in actuality it ain't gonna fly. Nothing ever goes as smooth as it should, especially when you are under the gun.  But try we will. The GB42 tank job is back on the slate again since the tanks are supposed to be ready today. Of course the tanks will need to be painted, the engine room painted and the tanks installed by Friday? This is in addition to the compounding and polishing of the hull and superstructure.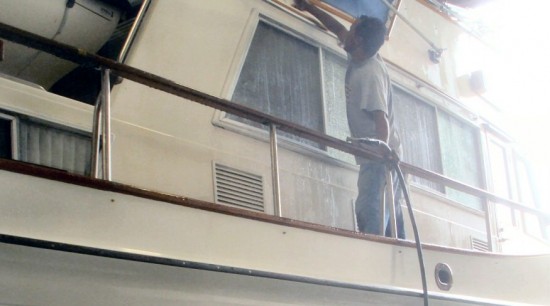 Here is one boat that is gonna make it – a nice little Chaparelle. We painted the bottom yesterday and just gave the outdrives a bit of a spray this morning so it could hit the water today.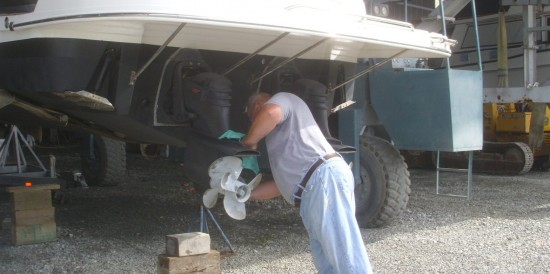 We had a little Glacier Bay 30 in storage with a generator problem. It is a small gas generator and although it is 5 years old, it only has 11 hours on it. I'd say it has not been working for a while. The first thing we did was take the carburetor off to clean since we all know about the state of gasoline these days.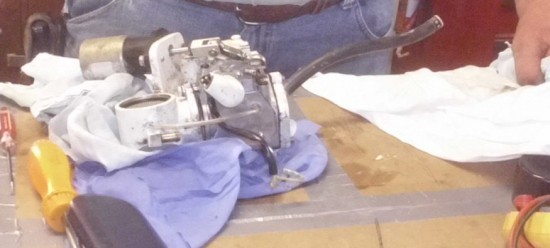 You'd think that would be easy but it took hours to get out due to the way the generator is installed. It needed to be unbolted and moved to even get to the carburetor – all through a small hole. And bad language ensued.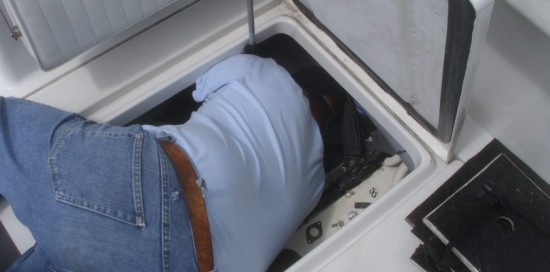 The Bertram is supposed to be done by tonight which means an all day affair of painting and reassembling.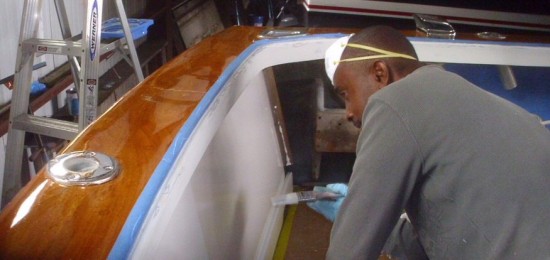 The engine covers got sprayed yesterday. We are going to roll the non-skid on the tops this morning. The cockpit is going to look so good on this boat that the owner will want to do something to the outside next.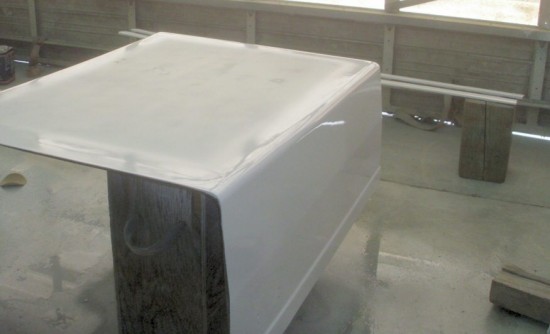 Angus used the roll and tip technique that he learned working on the Rainbow to do the sink area. It looked like Corian with a molded sink when I went up there. Mighty impressive.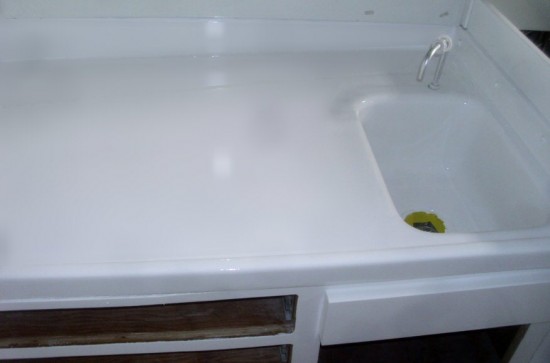 The air conditioner finally came in and we started right in on that. Hopefully we are going to carry on with that today. We'll see.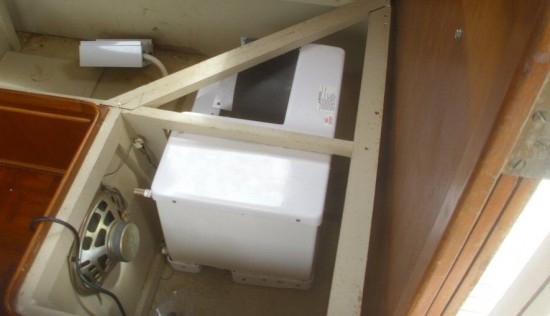 I was able to capture a photo of one of our slick little friends going out to the back shop. He seemed to be camera shy though.