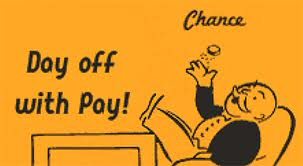 The front is still hanging around with slight chance of storms but it should clear off and be beautiful for my
day off
.  You'll probably notice I mention that every day now since it is very important to me. I don't like celebrating birthdays because it just means I am another year older but it is a damned good excuse for a long weekend. Later this morning we will be getting back to other jobs but we are finishing up on the Newman and the surveyor showed up early and is waiting to get on the boat. I'm not sure what exactly was accomplished since I get that kind of information off the daily time sheets – which were either scant or non-existent for this project.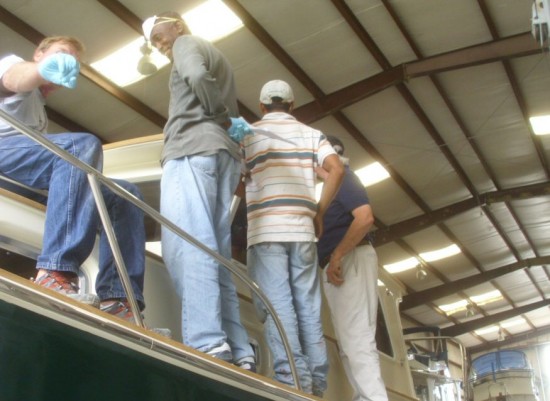 Even though this is still a new boat, when a boat sits for a long time things just stop working 
for no apparent reason
. Also little things happen like moisture that put some surface rust on the mounting brackets on the water heater. It has never even heated water yet.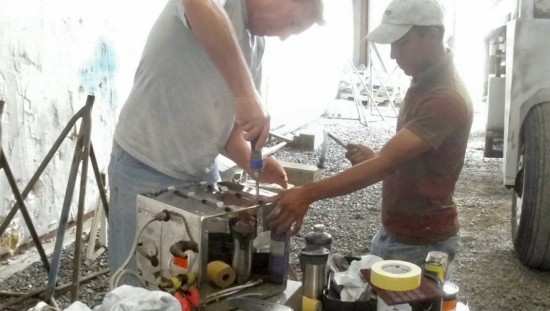 There was also a few paint touch ups in various places throughout the boat – we're talking artist brush touch ups though. We had a custom paint color mixed to match the gelcoat that would dry fast – we're under the gun here.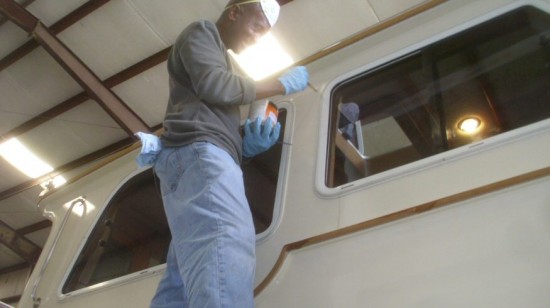 And Carlos got the prize of the week by finding John's Ol' Salty hat. He looks like he should be hawking fish sticks.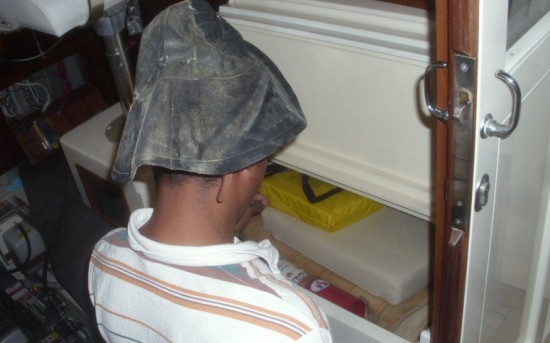 We did spend some time on the Betram in the morning. It is really starting to shape up now. I believe we will be spraying the engine boxes but everything else will be brushed. It is all primed now and the painting should begin this afternoon.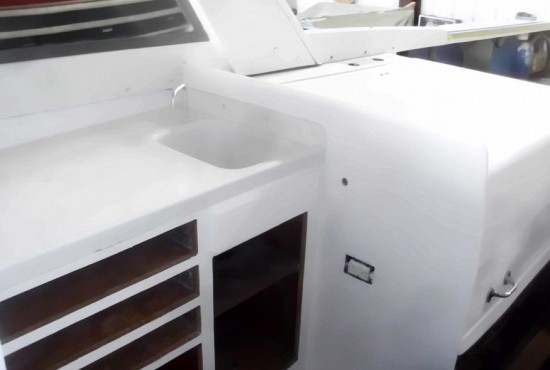 Just a note for those of you with Grand Banks. The rubstrips are usually held on with bronze screws. The screws closest to the water will start to corrode eventually and have virtually no sheer strength left.  It is very easy for travel lift slings to actually move the rail when the screws stop holding the rail.